Patients in Franklin, TN can learn about the benefits of treatments such as Liposculpture
At Jack & Jill Aesthetics, Dr. Nadja Colon and the staff provide patients in Franklin, TN with a variety of options for improving the skin's appearance, texture, tone, and health. However, there are times when patients are interested in improving their body contours. Patients with unwanted fat on specific areas of the body may want to consider the benefits of treatments such as Liposculpture available at our practice.
Understanding Liposculpture
Many patients who hear about Liposculpture immediately think of a cosmetic surgery called liposuction. There are ways in which these treatments are similar. Liposuction is the removal of fat deposits on various areas of the body with a cannula. This can be a rather invasive procedure but is done to remove fat and improve body contours. It is typically used on patients with extreme areas of fat that require extensive work. However, patients who just want to enjoy some change without an invasive procedure and have mild to moderate areas of fat deposits may be better suited for less invasive procedures such as Liposculpture.
Liposculpture works to remove unwanted fat deposits on specific areas of body but in a more precise way. It involves tumescent liposuction, which is less invasive than traditional liposuction. It can be performed under local anesthetics and greatly reduce downtime for patients, who may just need to take a day or two off work instead of weeks with traditional liposuction. Additionally, the most common side effect is temporary bruising, but this will go away and reveal improved body contours!
The team at Jack & Jill Aesthetics is proud to offer Liposculpture as an alternative to traditional liposuction for patients who want to address areas of fat that are resistant to change with diet and exercise.
[call]
Who is the best candidate for Liposculpture?
Dr. Nadja Colon and her team of professionals at Jack & Jill Aesthetics encourage patients in the area to ask about Liposculpture if they have mild to moderate fat deposits on the body that they want to address in a fast, affordable, and non-invasive manner. Patients should be of a healthy weight and should follow a proper diet and exercise routine. Patients who do this will enjoy the results of Liposculpture for many years and have a body they can be proud of!
Why choose Liposculpture?
Liposculpture is:
Safe
Effective
Done under local anesthetics
Faster to heal
Precise
Advanced
Less invasive than traditional liposuction
Affordable
Performed right in our office
How long do the results last?
Because Liposculpture permanently eliminates unwanted fat deposits in the body, the results are often permanent. Patients should continue to maintain a proper diet and exercise routine after having their treatment done to ensure the best contours!
Choosing a Liposculpture professional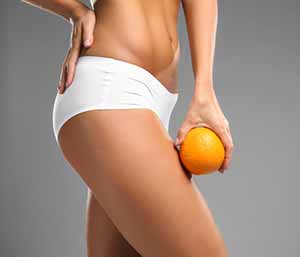 At Jack & Jill Aesthetics, patients can rest easy knowing they are in safe and capable hands. Dr. Nadja Colon has years of experience and training providing advanced solutions for patients in the area, and she has made hundreds of patients happy with their new body using Liposculpture as opposed to traditional liposuction. She also offers other body contouring solutions and treatments, including traditional liposuctions, breast augmentation, Brazilian butt lifts, and abdominoplasties. She understands the importance of the improved self-esteem that can be achieved with these procedures and knows how confidence can be greatly increased when patients look and feel their best. These cosmetic surgeries can impact a patient's life in a positive way, allowing them to wear the clothes they've always wanted to look great in and providing them with a new outlook on life with cosmetic treatments such as these. It is important to choose a professional who has provided treatment to others and has seen amazing outcomes for men and women who have had Liposculpture performed.
Are you interested in Liposculpture?
Contact Dr. Nadja Colon of Jack & Jill Aesthetics today to book an appointment and discuss your options in terms of fast and effective solutions. Her practice is located at 330 Mayfield Drive, Suite D-2 in Franklin, TN and is here to help with a variety of skin and body concerns.