I'm looking for cutting edge answers to aging skin. What can you offer?
Laser skin resurfacing was hailed as one of the greatest developments in modern aesthetic medicine. It removes damaged cells and triggers rejuvenation from within, effectively correcting a wide variety of skin imperfections and signs of aging. Could it get any better? The answer is, "yes," thanks to the fractional CO2 laser in Nashville, available right here at Jack & Jill Aesthetics.
What is CO2 laser resurfacing?
The CO2 (carbon dioxide) laser was developed more than 50 years ago, and it remains a staple of medical technology. It is powerful enough for use in laser surgery, yet precise enough to safely resurface skin. This technique is known as ablative laser treatment, meaning that it actually removes a very thin layer of skin. The body reacts to this "wound" by increasing production of collagen and new, healthy skin cells.
CO2 lasers have long been used for wart removal, wrinkle reduction, correcting uneven skin coloration, improving dull skin tone, and much more. The powerful nature of the procedure yields dramatic results, though many people avoid fully ablative procedures due to the downtime involved. If you are among them, you will be happy to learn that new and improved technology allows you to enjoy the benefits of laser treatment with a gentler and more convenient process.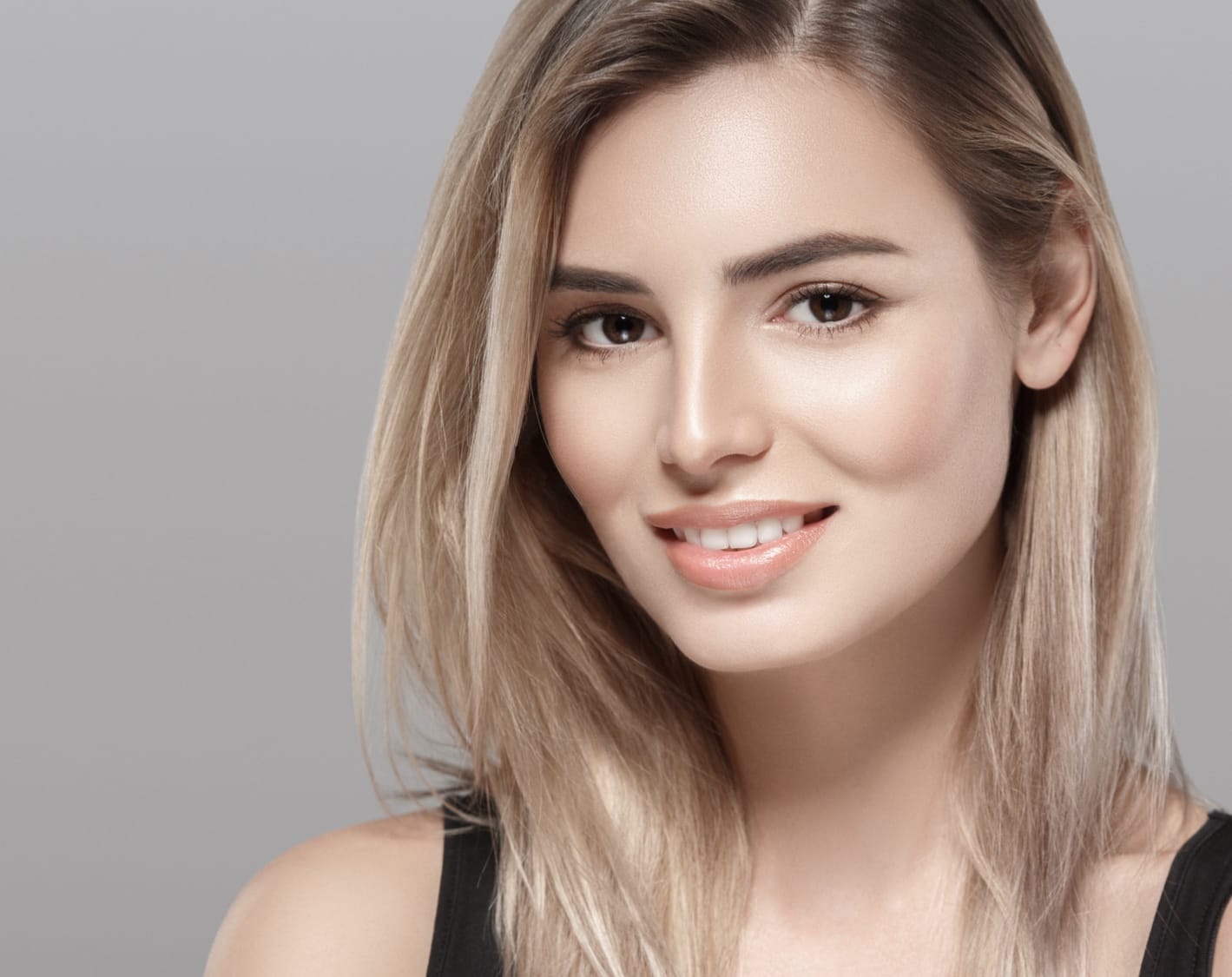 What is fractional laser technology?
Imagine trying to paint an intricate pattern using house paint and a large brush. You would indiscriminately cover a wide swath with a thick layer of paint. Instead, you would probably want to use an airbrush, which applies paint in a light mist of microscopic droplets, allowing for precise, delicate work.
A laser beam could be compared to the large paintbrush. It applies a powerful blast of energy to the entire skin surface. Fractional lasers break up that light into a multitude of micro-beams, for a remarkably gentle treatment that can be targeted with exacting precision.
What can I expect during the
fractional CO2 laser resurfacing

procedure?

We are serious about providing the best patient experience possible, which includes ensuring your comfort during every treatment. We start by applying a topical numbing cream or using local anesthesia in the treatment area to squelch any pain that might occur during the procedure.

Once you are numbed and ready, the technician will apply laser energy to the skin in carefully timed passes. The secret to optimizing both safety and effectiveness is customizing the procedure to each patient.

The power level of the device, as well as the technique and duration of application will be selected depending on your cosmetic goals, skin type, and comfort levels.

The duration of the appointment will depend on the size of the area being treated. A small spot might be treated in minutes, whereas a full face or abdominal treatment might take a couple of hours or more.
What happens
after my session?
For intense laser treatments, the area will be bandaged before you leave our office. In this case, we will give you instructions for cleaning the area and reapplying the bandages. Healing usually takes around two weeks, but this varies, depending on the strength of the laser and your body's reaction.
As the treated area heals and develops new skin, you will notice a beautiful difference. Gone are the age spots, skin freckles, fine lines, textural irregularities, dry patches, discoloration, and other blemishes. In their place you will see smooth, glowingly healthy, youthful skin.
My skin has never been softer or more glowing. I was apprehensive because I was getting overwhelmed; however, Josh put me at ease. He walked me through what I was interested in and helped me narrow down the treatments I needed. Moreover, he was extremely knowledgeable of each product he spoke about and/or I asked about. Great products and great service will definitely bring me back!
Who is a good candidate?
Fractionated technology makes our CO2 laser especially precise and gentle. It is considered safe for all skin types, as well as dark skin tones. However, it is not the right choice for every patient.
During your consultation for fractional CO2 laser in Nashville, we will discuss various options. If you have a history of scarring easily, we may recommend a gentler treatment such as IPL, or a device such as Infini that does not use light.
Generally, the best fractional CO2 laser candidates are adults who:
Are essentially healthy and do not have a history of scarring easily or developing keloids
Prefer a powerful once-and-done treatment with minimal downtime, rather than multiple procedures with no downtime
Have superficial scars such as those caused by acne, fine lines, and other skin texture concerns
Want to reduce large pores and improve the complexion
Have brown spots, uneven skin tone, and other pigmentation concerns
Seek to correct signs of aging and sun damage