How can I roll back the
clock with the magic of Vollure?
No matter how young you feel on the inside, the years take a visible toll on skin. Depending on your lifestyle, sun exposure, and genetics, wrinkles may begin developing rather early in life. As a result, many of us are left looking older than we feel, or even older than we are. Don't worry, your cosmetic dermatologist in Nashville, TN has a wide range of solutions, including Juvéderm Vollure XC dermal filler.
---
What is Juvéderm
Vollure XC?
Meet the newest member of the wonderful Juvéderm family! In 2017, Vollure XC joined Voluma XC, Volbella XC, and the original Juvéderm XC in this industry-leading collection of FDA-approved dermal fillers. These products are produced by Allergan, one of the most trusted names in cosmetic injectables.
Vollure is a HA (hyaluronic acid) filler, which was designed for use in the lower face. It is formulated with Vycross technology, a sophisticated molecular crosslinking technique that stabilizes the HA chain. The result is an ultra-smooth gel with a high concentration of HA, which is resilient and long-lasting when injected.
What is so important about hyaluronic acid?
HA is used as the base for Vollure and other Juvéderm fillers for several reasons. It is a naturally occurring type of sugar, found in many living organisms, including humans. HA can bond with and retain moisture, making it an important component in skin hydration, joint lubrication, and other essential functions within the body.
This is also one of the skin components that diminishes with age. As our bodies slow down the production of collagen and elastin, they also produce less HA, which is one of the reasons that aging skin tends to be dry and thin.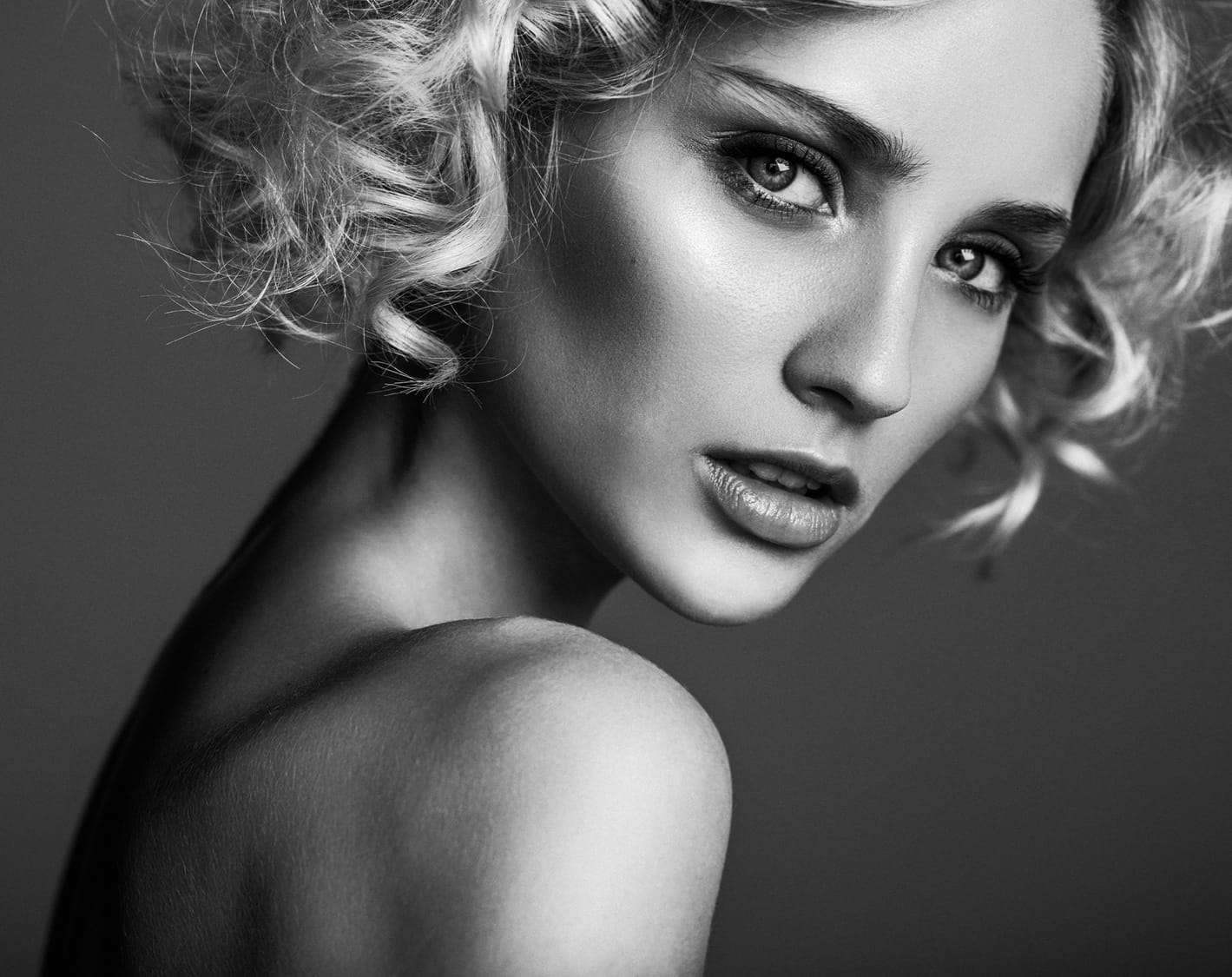 What's so special about Vollure?
Dermal fillers replace lost volume, restoring more natural and youthful contours of the face. However, there is no single formula that is ideal for every area. When a small amount of volume is added in a delicate area, the injection is normally more superficial, whereas areas with significant volume loss require deep injections.
Juvéderm Vollure injections are a great way to restore volume, enhance contours, and correct asymmetry in the lower portion of the face. How does it differ from other Juvéderm formulas? Voluma is a thick, substantial formula that holds its shape well, making it ideal for deep injections, such as in the cheeks. By contrast, Volbella is thinner and more malleable, making it ideal for subtle enhancements and superficial injections, such as in the lips.
Is Juvéderm Vollure XC
dermal filler the right

choice for me?

Like other products in the Juvéderm family, Vollure is formulated with a very small amount of lidocaine, a localized numbing agent. This makes injections especially comfortable, because the affected tissue is immediately numbed. However, a small number of people are allergic to lidocaine, or to specific proteins found in cosmetic injectables. Therefore, we will discuss allergies and review your medical history before recommending a treatment plan.

For the majority of adults, Juvéderm Vollure XC treatment is a safe and effective solution for facial aging, with no downtime and minimal side effects. The best candidates are adult men or women who want to correct asymmetry, inadequate volume, or age-related volume loss in the lower part of the face.
What should you expect during and after Juvéderm Vollure XC injections?
First, you will have a consultation with an experienced clinician, who will conduct a facial analysis, and discuss treatment options. If Juvéderm Vollure is determined to be a good option, your clinician will explain the process and answer your questions.
The procedure itself is remarkably gentle, and usually takes around 30 minutes. Small quantities of Vollure are delivered in carefully selected locations, adding volume exactly where it is needed the most.
Our injectors are well trained in gentle techniques and precision placement, which makes treatments more comfortable. Additionally, Juvéderm Vollure XC contains a small percentage of lidocaine, which is a local anesthetic. It helps reduce pain or discomfort during treatment because the filler itself has numbing properties.
I can not be more excited to tell the world about this place! I was always so nervous to let anyone touch my face. I am beyond excited about the results. My skin is glowing more than it ever has before. Amanda has magic in her hands and I will definitely be back to see her! The staff was amazing, they helped me find new skincare products, and I'll be the first to say I NEVER leave reviews but this place definitely deserves one!
What happens
after my injections?
Dermal fillers do not require any downtime, so you will be able to return to work or other normal daily activities immediately. The area around the injection site may develop mild bruising, swelling, or redness, and it may feel sore or tender to the touch. These effects should fade within a few days.
Juvéderm Vollure XC gives instant volumization. However, swelling may initially skew the results. As it subsides (usually a few days to a few weeks), your new, beautifully youthful facial contours will develop. The results can last for up to 18 months, and they can easily be extended with additional treatments in the future.