How can Jack & Jill Aesthetics help
me to adore my figure again?
You work out and eat right, you lost weight and gained muscle, you are in great shape… so, why isn't your shape great? If you've looked in a mirror and asked yourself this question, you are not alone. There is a common myth that fitness and weight management are the path to the ideal body shape. In reality, these things are fantastic for your health, and they have some aesthetic benefits. However, weight loss and fat reduction are very different. Getting "in shape" and body contouring are very different.
Men and women turn to the experienced team at Jack & Jill Aesthetics for refining, defining, and improving their skin and bodies. We are proud to offer a wide variety of treatment options for body contouring in Nashville to meet the unique needs and goals of our patients.
---
What is the difference between weight loss and fat reduction (losing pounds vs. losing inches)?
We know that excess weight is stored in the body as fat. Therefore, if we want to lose weight, we want to lose fat. Naturally, many people are confused by the term "fat reduction." What is the difference? To answer that, we need to examine how body fat is stored, and what happens on a cellular level.
Fat cells develop early in life. There is very little change in the quantity and distribution of those cells after a person reaches adulthood. What does change is the size of fat cells. As someone gains weight, cells expand to hold more fat. Similarly, they shrink with weight loss. The shape of a person's body, and the location of stubborn bulges, is largely dependent on the distribution of fat cells. That is why so many people meet with disappointment when trying to diet their way to slender bodies.
---
The term "fat reduction" is not referring to the amount of fat in cells. Rather, it is about reducing the quantity of fat cells in a given area. Since fat cells do not generally regrow, the result is a lasting change in the individual's shape and body contours – without any changes in diet or activity level. These procedures are not intended to treat obesity, but to treat stubborn spots such as muffin tops and love handles.
I've heard of freezing away fat. How does that work?
If you want to shape your body without invasive treatments or downtime, then CoolSculpting is for you. Unlike some noninvasive procedures, CoolSculpting doesn't melt fat. In fact, just the opposite, this innovative device works by freezing fat.
The technology behind CoolSculpting is known as cryolipolysis. It lowers the temperature, which causes crystallization of fat, actually destroying the cells. Results are not instant but develop in the days and weeks following a treatment session. The fat cells gradually break down and are disposed of by the body, leaving the treated area flatter and smoother. With a variety of handpieces, CoolSculpting can be used on most areas of the body.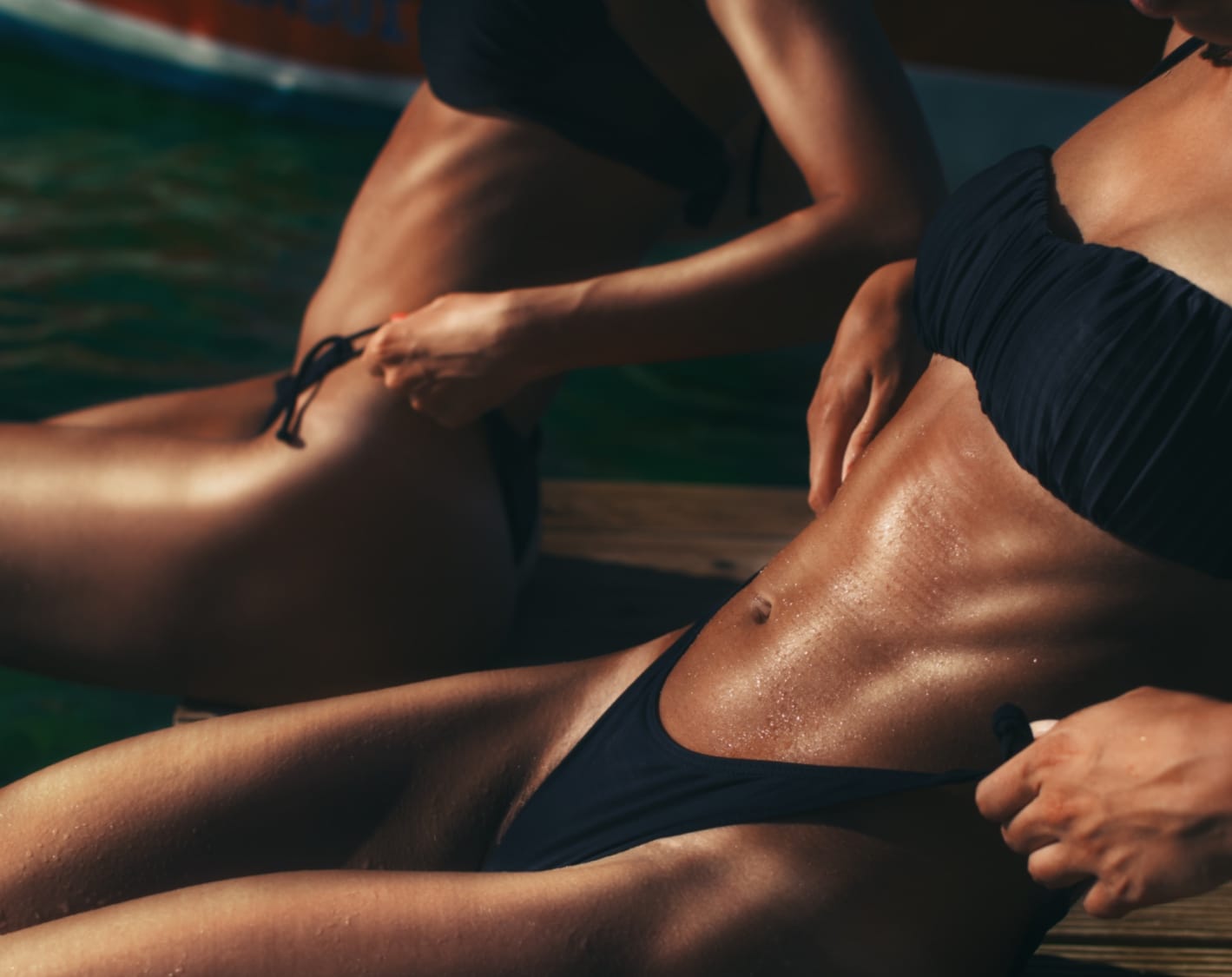 What are the benefits of the CoolSculpting procedure?
The process usually takes from 30 to 90 minutes per treatment area
Several areas can be treated in one session
There is no downtime
Many patients achieve desired results in a single session
The procedure can be repeated for additional fat reduction if desired
Injectable treatment for small areas
Always pleased with the various services I've had done at Jack & Jill Aesthetics. Significant improvement in my skin tone, texture and elasticity. Ashley is fantastic and understands the goals I want to achieve in my skin care regimen. Highly recommend giving them a try!
What is Kybella?
Although CoolSculpting can be used to reduce the dreaded double chin, there is a newer product on the market that was designed for just that purpose. It is a medication called Kybella, which literally destroys fat cells on contact. Like other nonsurgical procedures, it takes a little time for results to develop.
Kybella is ideal for the chin area, known as submental fat, because it is extremely precise and targeted. The product is injected directly into the fat pad, and it has a very localized effect. It can sculpt and shape your chin, without impacting nearby tissue. Although it is only indicated for the chin area, Kybella is also used off-label on other areas of the body where small, suborn fat pockets occur.
What's
the Kybella

procedure like?
Each session takes about 20 minutes
A series of up to six treatments is needed for optimal improvement
There is no downtime
Kybella is appropriate for double chins and other small areas of fat