Brazilian Butt Lift
Curves, curves, curves. There is no denying that a lifted, rounded butt is an appealing feature. A Brazilian butt lift can help you have the figure you want. Excess fat is harvested from your love handles, abdomen, or thighs, purified, and then injected into your buttocks to create a rounder, more lifted look.
How does
Brazilian butt lift work?
The procedure involves "natural fat transfer," an advanced procedure that harvests natural fat from one body area and transfers it to another. The transferred fat cells add volume and lift to a flat, saggy, or smaller butt. If you have always dreamed of having a rounder butt, this procedure produces results that last a lifetime.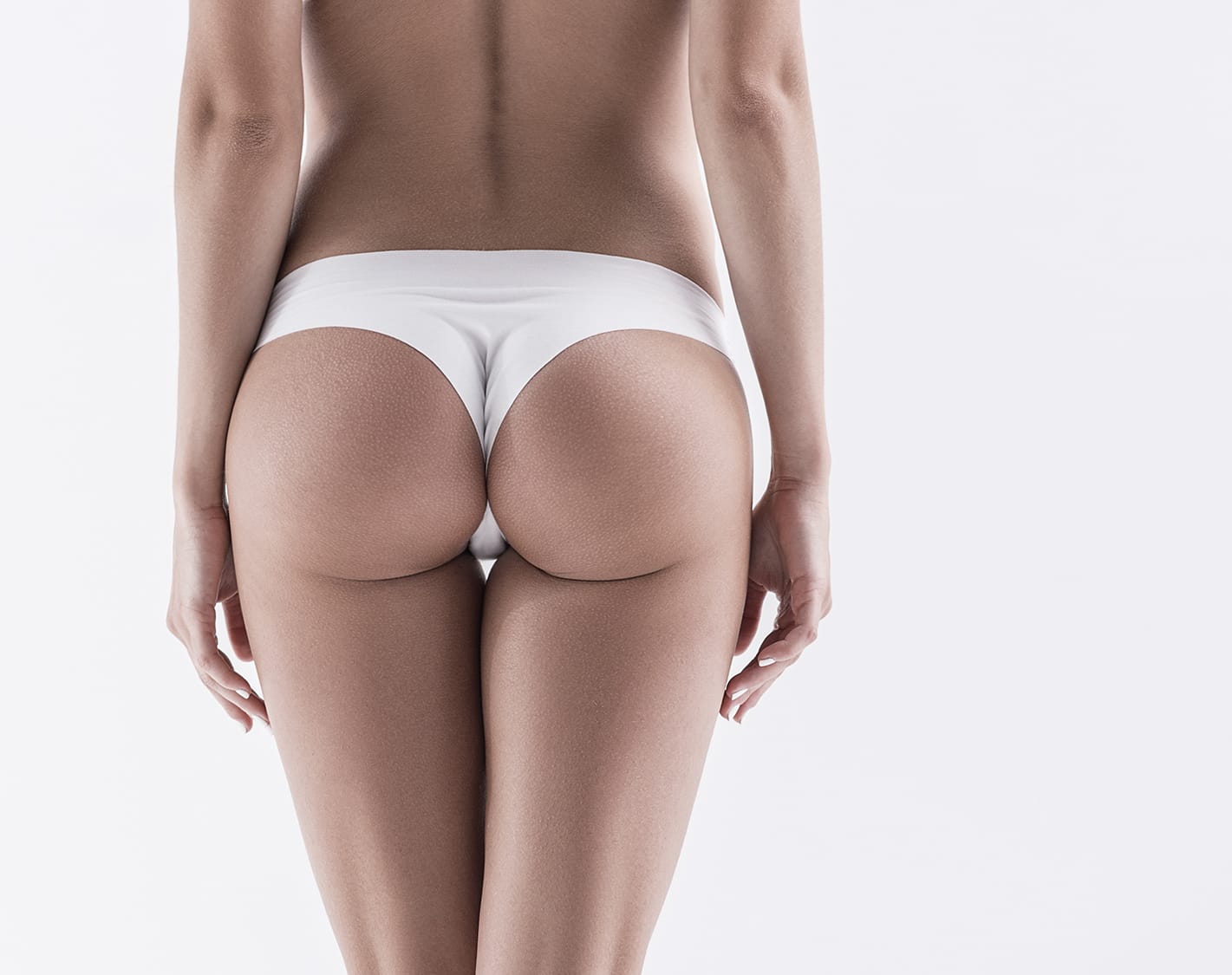 One procedure, two results.
The beauty of a Brazilian butt lift is that while it promises to increase butt volume and create a rounder, look, it has a secondary benefit – it removes excess fat from your waist, love handles, lower back, or another area of your body as part of the process. You will not only have a more attractive butt shape, but another area will be trimmed and slimmed in the process – it's a beautiful thing!
What can a Brazilian
butt lift do for my figure?
A Brazilian butt lift can create a more appealing body shape, resolving any of the following issues:
Flat butt
Small butt
Saggy butt
Unbalanced figure
Recovery time: What it is all about?
For the transferred fat cells to become comfortable in their new location, you will have to stay off your butt for several weeks and treat it with ultimate care. The fat cells need to develop a blood supply, and no pressure should be placed on the area. However, a special cushion can be used for sitting during the healing process. The more careful you are to avoid pressure, the better your results.