Cosmetic injectables such as Juvéderm can be used for patients in Franklin, TN with wrinkles
At Jack & Jill Aesthetics, patients have access to a variety of solutions for improving the health and beauty of their skin. We welcome patients in the Franklin, TN area into our facility to learn about the ways in which they can enhance the skin's texture and tone. Men and women who are struggling with the signs of aging, including the development of fine lines, wrinkles, and folds on the face, can often avoid plastic surgery and achieve amazing, natural-looking results with cosmetic injectables solutions such as Juvéderm for enhancing one's appearance.
What is Juvéderm?
Dr. Nadja Colon is a professional who encourages patients to consider the use of non-surgical solutions for cosmetic enhancement of the skin whenever possible. Aesthetic injectables such as Juvéderm allow patients to turn back time without surgical intervention. Juvéderm is a dermal filler that is created with hyaluronic acid. Hyaluronic acid is naturally-occurring in the body and is a molecule that attracts water. When integrated into a gel and injected into specific wrinkles and folds, Juvéderm can provide amazing improvement in the texture and appearance of the skin. Instantly, these wrinkles and lines are smoothed, and patients can take years off their appearance in a single appointment with just one series of injections.
Is Juvéderm safe?
All cosmetic injectables used at Jack & Jill Aesthetics are approved for cosmetic use by the FDA. This is the Food and Drug Administration in the United States that regulates the use of products for the body. The FDA has approved Juvéderm for the use of treating fine lines and wrinkles on the face. Other injections utilized by patients in our facility are safe and FDA approved.
[call]
How long do results last?
Results achieved with Juvéderm are known for lasting approximately six months before retreatment is needed. We encourage patients to book periodic appointments for touch-ups to ensure their results are maintained. Patients can also come into our office when other lines and wrinkles appear to have them treated as well. Our practice encourages patients to continue to use injections such as Juvéderm to achieve the results they desire and to slow the overall signs of aging. While it is important for patients to understand that the process of aging cannot be stopped, it can be slowed down with regular use of cosmetic injectables.
Who is a candidate for Juvéderm?
Most patients are appropriate candidates for Juvéderm and other injectables used in our practice. We encourage patients to schedule a consultation appointment with our practice to find out more about Juvéderm and other injectables used in our facility, including neuromodulators. At times, patients may combine various injectables for optimum results. Additionally, adding on procedures such as laser treatments may improve skin rejuvenation and turn back time. By combining therapies at Jack & Jill Aesthetics, patients can dramatically enhance their appearance and enjoy healthier, more beautiful skin!
Benefits of Juvéderm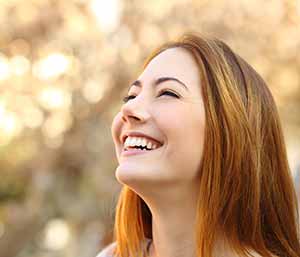 Many patients choose Juvéderm because of the many advantages. Juvéderm is:
Affordable
Effective
Safe and FDA-approved
Natural-looking
Easy
Long-lasting
Understanding the signs of aging
Aging skin is caused by the natural loss of collagen and elastin. They provide volume and that youthful look we all enjoy before the age of thirty. As time goes on, collagen and elastin are lost, and the skin becomes more relaxed. This skin laxity contributes to the development of fine lines and wrinkles on the face, which can make patients look older than they feel. Treatments such as Juvéderm can add volume to fine lines and wrinkles and reduce or eliminate their appearance.
Are you considering the benefits of cosmetic dermal fillers?
If you live in the Franklin, TN area and are interested in finding out if Juvéderm and other cosmetic injectables are right for your facial concerns, we welcome you to book an appointment at Jack & Jill Aesthetics for an evaluation. We find that men and women can achieve a more youthful look and beautiful texture to their skin with simple cosmetic solutions such as injectables. Call Dr. Nadja Colon today at [phone] and visit the office at 330 Mayfield Drive, Suite D-2.