Franklin, TN area skin care center offers solutions for beautiful, healthy skin
Achieving beautiful, healthy skin is important to many of the patients who walk through our doors here at Jack & Jill Aesthetics. Our professionals, including Dr. Nadja Colon, are here to help patients in and around the community of Franklin, TN with finding skin care solutions for addressing poor skin texture, tone, or health.
Determining your needs
First, it is important for our patients to work with a professional at Jack & Jill Aesthetics to discuss their specific concerns. Not everyone has the same complaints about their skin. Some patients want to improve the texture of their skin. They may have issues such as fine lines and wrinkles, acne scars, or other imperfections that are making their skin rough, dry, or uneven. Other patients may be dealing with poor tone, noticing redness, blotchiness, or even hyperpigmentation occurring. These noticeable changes can have an effect on one's self-confidence and may not always be easily covered with cosmetics. We welcome patients into our office for an evaluation of their skin and to discuss specific needs. Additionally, it is important for patients to understand the difference between cosmetic concerns and medical concerns. Patients with conditions such as the following will want to develop a treatment plan specific to their medical concerns:
Acne
Rosacea
Eczema
Psoriasis
[call]
Deciding on a skin care plan
At Jack & Jill Aesthetics we can work with patients to provide a proper skin care plan once we have determined their specific needs. Skin care solutions will vary from patient to patient. Some patients may want to come into our office for routine treatments to pamper their skin, including laser facials. Others may want to use appropriate products to treat the skin daily at home, including cleansers, moisturizers, and toners. Some patients with concerns such as fine lines and wrinkles may just want injections such as dermal fillers or neuromodulators to turn back the hands of time on their face. Dr. Nadja Colon and her staff can provide a number of different options for our patients to consider for working into their skin care plan.
Continuing to improve the skin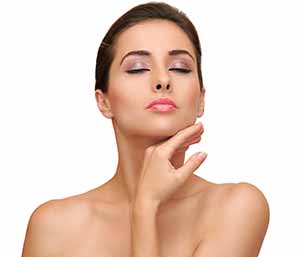 Once patients have achieved beautiful skin, they will have to continue to take care of it to maintain the results. This includes routine visits to our practice for care. Patients using cosmetic injectables will need to have them done periodically to maintain the results and slow the signs of aging. Individuals who have reached a point that their skin is healthy and clear enough to even eliminate the use of cosmetics will want occasional laser therapies to exfoliate the skin and keep it beautiful. On the flip side, patients who have gotten their conditions such as acne under control will want to keep doing what they're doing to ensure the problem does not arise again and become a serious issue. Patients can visit our office regularly for evaluations and to monitor skin health. As problems arise, patients can also work with our team to find appropriate solutions to ensure their skin is beautiful and healthy for a lifetime!
Who is a candidate for routine skin care?
We encourage everyone to take charge of their skin and be proactive to keep the skin beautiful. Healthy, beautiful skin is rarely a fluke – it is often a result of diligent care and attention by the patient. With routine assessments at Jack & Jill Aesthetics, patients can rest easy knowing they are putting their best face forward!
Take care of your skin and work with a professional to find solutions today!
Dr. Nadja Colon and the team of Jack & Jill Aesthetics are here to help patients achieve healthy, beautiful skin every day. If you reside in the Franklin, TN area and are ready to take charge of your skin, contact our staff today to discuss your options for regular treatments and everyday skin care regimens. Our practice can be reached by calling [phone] and is located at 330 Mayfield Drive, Suite D-2. We welcome new patients into our practice for comprehensive skin care solutions, including the development of a skin care plan at home and in our office.