Clearing up confusion about Dysport in Franklin: what it is and isn't, what injections can treat
Dysport injections are a popular anti-aging treatment in Franklin, but also the source of some confusion. There are dozens of wrinkle fighting injectables on the market, many of which are offered here at Jack & Jill Aesthetics. People sometimes ask why there are so many options, and how they are different. What distinguishes Dysport from the rest?
Is Dysport a dermal filler?
The sort answer is, no. In medical terms, Dysport is a neuromodulator and dermal fillers are injectable implants. Those terms might not mean much to you, but suffice it to say, they are entirely different types of products. Both are administered via injections, and both treat wrinkles, but that is where the similarity stops. Not only are their effects on skin very different, but so are the types of wrinkles that they treat.
After an evaluation and consultation, we may recommend fillers, neuromodulators, or a combination treatment using both. This depends on the underlying cause of wrinkles:
Muscle rigidity – There are tiny muscles very close to the surface, which move your face when you smile, frown, squint, or form other expressions. After years of use, those muscles can become rigid, causing little lines in the overlying skin. This is especially noticeable around the eyes, causing crow's feet, 11s, and frown lines, but it can happen in other areas as well. Dysport, Botox, and similar products work by relaxing problematic muscles, allowing skin to smooth out.
Volume loss – With age, skin gets drier, the layer of fat below it gets thinner, and natural rejuvenation slows. Bones, teeth, and other aspects of the facial structure can also suffer tissue loss. The cumulative effect is a significant reduction in volume. Meanwhile, the size of skin surface is likely to stay about the same, or even increase due to loss of elasticity. The result is wrinkles, crinkles, sags, and folds, much like you see in clothing that is a size too large. Restylane, Juvéderm, and other dermal fillers work by adding volume to or just below the skin, restoring youthful contours and taking up the slack.
How Dysport can help you turn back the clock
Dysport is FDA-approved for the treatment of glabellar lines, and it is used "off label" in many other areas. Most adults with concerns about aging are potential candidates. Dysport is most often used correctively, meaning that treatment begins after lines and wrinkles are well developed. However, research indicates that earlier treatment can have preventive benefits.
Treatment areas include:
Frown lines
11s
Crow's feet
Horizontal forehead lines
Other lines and wrinkles
[call]
Dysport vs Botox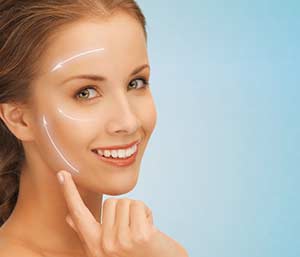 Although there are differences in the formulas, Botox and Dysport are used for the same types of cosmetic concerns. The active ingredient in each product is very similar, but the trace proteins and dilution rates do differ. Naturally, patients often ask which one is better. Unfortunately, there is not a clear answer to that question.
Botox was the first neuromodulator to earn FDA approval for cosmetic use, and therefore it is the most familiar name. Dysport isn't quite as well-known but seems to be approximately equal in effectiveness. The jury is still out on scientific opinion, though many studies have been performed. Many patients have a particular preference based on their own experiences. Interestingly, some people claim Botox works better, while others insist Dysport is superior. Since every person's skin and general physiology is different, the most likely explanation is that the best product is not the same for everyone.
Which treatment is best for you?
This is the most important question, and it is one that can only be answered via a personalized consultation with one of our skincare experts. The team at CoolSprings Laser, Aesthetic & Skin Care Center has more than five decades of collective experience in cosmetic medicine. We share a common dedication to clinical excellence and patient satisfaction. Each of our doctors, nurses, aestheticians, and other professionals is properly trained and certified. Equally important, they have knowledge and experience with the specific technologies and products used in our practice.
After a complete aesthetic evaluation and an in-depth discussion of your goals, we will work with you to create a tailored plan. Contact us to begin your anti-aging journey.