Are you a good candidate for a Franklin, TN tummy tuck treatment?
Flat stomachs – you see them everywhere, on Instagram, on television, in the pages of magazines. Yet, they seem unattainable. You've tried everything, from more sit-ups and fewer calories to the latest superfoods. The stubborn, saggy, protruding belly remains unfazed. If this sounds all too familiar, then a tummy tuck may be the ideal treatment for you. Dr. Nadja Colon, of Jack & Jill Aesthetics in Franklin, TN is a talented and experienced cosmetic surgeon.
What is a tummy tuck procedure?
Abdominoplasty, or tummy tuck surgery, is a procedure that removes excess fat and skin from the abdominal area, as well as restoring separated or weakened muscles. Although it is often considered a cosmetic treatment, there can be medical benefits as well.
Even people who are physically fit and otherwise slender often struggle with a disproportionate amount of belly fat, drooping excess skin, or both. This can be caused by a number of factors, including frequent fluctuations in body weight, effects of pregnancy and childbirth, weight loss surgery, age-related skin laxity, and genetics.
The potential benefits of a tummy tuck treatment include:
Sculpt the midsection, helping you achieve the coveted flat stomach
Improve the symptoms of (SUI) Stress Urinary Incontinence, particularly when the condition was caused by muscle strain during vaginal childbirth
Reduce back pain and improve posture, because excess fat and skin creates disproportionate strain on the lower back
May be performed in conjunction with other body sculpting procedures (see lipoabdominoplasty and mommy makeovers below)
Lipoabdominoplasty: tummy tuck plus liposuction
The tummy tuck procedure addresses problematic abdominal skin, muscle, and fat. However, it is limited to the surgical site. Many patients have excess fat on their backs, sides, thighs, or other areas. For comprehensive sculpting of the midsection, or of the entire body, a tummy tuck may be combined with liposuction fat removal. This popular combination treatment is often referred to as lipoabdominoplasty.
[call]
Mommy makeover: tummy tuck and more
Weight gain, stretching of skin, and muscle damage leave most new moms with a "muffin top" or "apron" that won't go away with diet and exercise. A tummy tuck is a great way to restore flattering contours and address damage to skin and muscles in the abdominal region. The procedure can be combined with other surgical or nonsurgical treatments targeted to repair effects of pregnancy and childbirth. These may include procedures such as breast augmentation, vaginal rejuvenation, liposuction, or butt lift. This customized combination of procedures is known as a mommy makeover.
Is a tummy tuck right for you?
Most adults with concerns about bulging or sagging stomachs are potential candidates. The tummy tuck procedure has a low rate of complications, when performed by a skilled cosmetic surgeon such as Dr. Nadja Colon. However, it is important to understand that all surgeries have inherent risks. Before recommending a tummy tuck, we will review your medical history, current medications, and other factors. If you have a medical condition prohibitive of surgery, we will discuss noninvasive alternatives.
Surgical vs nonsurgical body contouring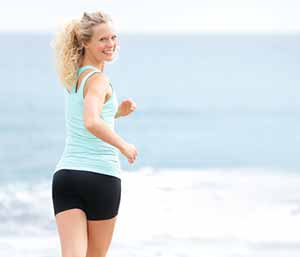 CoolSprings Laser, Aesthetic & Skin Care Center offers a wide variety of treatments to shape your body, including nonsurgical options such as CoolSculpting fat removal and Infini skin tightening. Many patients are confused about the right choice. How do you know if you need surgery?
Although these treatments are commonly compared, there is a significant difference. Nonsurgical body contouring techniques primarily work by triggering certain responses within the body. They might use heat to stimulate new collagen production, or they might use cold to kill fat cells. For some people, that is enough. However, sagging and bulging bellies often have other causes. There might be too much skin, a common occurrence in weight loss patients.
A tummy tuck procedure may be right for you if:
You can make room in your schedule for a few days of downtime
Your health is good enough for minor surgery
There is excess skin in the abdominal area that needs to be removed
Your tummy is sagging due to muscle damage or weakness, such as the effects of pregnancy
You prefer full treatment in just one appointment
Nonsurgical contouring may be preferable if:
You are unable or unwilling to have surgery
Downtime is a problem for you
Skin laxity is mild to moderate
You can make time for several treatment sessions
That flat stomach isn't as elusive as you might think. In fact, it's just a phone call away! Contact Jack & Jill Aesthetics to get started.