Step by step – the arm lift surgery in Franklin, TN
Brachioplasty is a cosmetic surgery that improves the appearance of drooping, excess skin, and fat pockets in the arms. This procedure, more commonly called an arm lift, may be performed to address signs of aging or loose skin left by extreme weight loss. Dr. Nadja Colon, cosmetic surgeon and medical director of Jack & Jill Aesthetics, offers this service to her patients here in Franklin, TN.
What to discuss with your doctor during a consultation
The arm lift is considered safe for most patients. The best candidates are adults who:
Are healthy enough to undergo minor surgery
Are not obese, and do not expect significant weight fluctuations
Do not smoke
Understand the procedure and have realistic expectations
Want to reduce excess skin, sagging, or the appearance of fullness in the arms
When you visit CoolSprings Laser, Aesthetic & Skin Care Center for a consultation, your surgeon will discuss preparation, what to expect during the procedure, and post-operative care. If you have any questions or concerns, please voice them. We believe that patient education is a crucial part of our service, and we make sure you are well-informed and well-prepared.
The consultation also includes a review of your medical history. Be sure to tell your surgeon about any medical conditions you have, medicines or supplements you are taking, previous surgeries you've had, and any known allergies. This information is very important for the safe planning of your surgery.
[call]
Preparation for arm lift surgery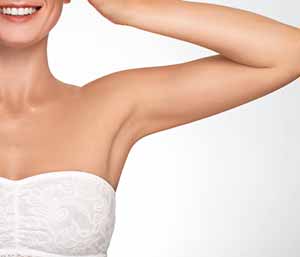 Your surgeon may request lab testing or other diagnostics in advance of the procedure. We will provide complete pre-operative instructions, outlining anything you need to do prior to surgery. This may include:
Several days before surgery you may need to alter medications, avoiding NSAIDs and others that increase bleeding.
If you take prescriptions such as blood thinners, you will need to talk to your primary physician.
Nicotine inhibits healing, so smokers will need to stop before any surgical procedure, including an arm lift.
You will probably need to arrange transportation home after the procedure, because it takes time for the anesthesia to wear off.
You may need to arrange for a little time off from work. The duration depends on several factors, including your occupation. For example, office workers can usually return quite quickly. However, people with labor intensive jobs, especially those involving heavy lifting, may need as long as a week or two.
What happens during the procedure
The arm lift procedure is an outpatient procedure, performed right here in our comfortable office. It is completed in a few steps:
Anesthesia – We begin by administering anesthesia, ensuring that you remain calm and comfortable.
Incision – Your surgeon will strategically locate the incision for minimal scarring, which is well disguised. It is generally around the armpit, on the back of the arm, or the inner arm, depending on the amount of fat to be removed.
Fat removal – Excess fat may be surgically excised, or it may be removed with liposuction.
Tissue repositioning – Skin and other tissues are optimally positioned to create smooth, sculpted contours.
Incision closing – The final step is sutures to close the incisions. In most situations absorbable sutures are used. That means you probably will not need to have stitches removed.
Aftercare and results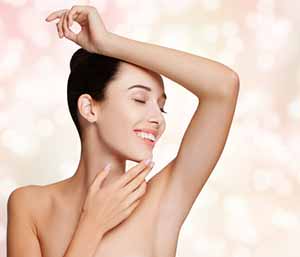 The incisions will be covered with bandages, and in some cases, a compression garment. Some patients may also have a tiny tube, which allows fluid to drain from the surgical wound during healing. We will instruct you about how and when to change the dressings, cleaning, and medications to be applied.
Like any surgery, an arm lift procedure will leave a scar. At first it may be quite noticeable due to redness and inflammation, but those effects gradually fade. Due to the careful placement and precision techniques used, the scar is normally discreet once fully healed.
Results also take a little time to develop. As soon as the bandages come off, you will begin to see the new contours of your arms. However, there will be some post-surgical swelling. As it subsides, the full results will become apparent. You can expect firmer, smoother arms that don't jiggle when you wave!  To learn more or arrange a consultation, please call CoolSprings Laser, Aesthetic & Skin Care Center at [phone].