Feel confident and comfortable again with FemiLift laser treatment in Franklin, TN
Maybe you don't discuss it a lot, but your feminine health has tremendous impact on your overall wellbeing. If a life well-lived has left you with uncomfortable or embarrassing issues, it is time to talk about it – in the discreet and professional environment of Jack & Jill Aesthetics. Like countless other women in the Franklin, TN area, you might discover that FemiLift laser treatment can resolve your concerns . . . without surgery.
What happens to a healthy pelvis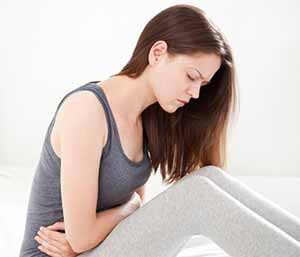 Collagen is a structural protein found in many tissues of the human body. Most people know collagen as the meshwork of fibers that keeps skin thick, taut, and youthful. Collagen is also a primary component of vaginal tissues, providing similar benefits.
As we age, the body produces less collagen, and existing stores of it break down over time. Internal and external vaginal tissues lose firmness and elasticity. Hormonal changes, menopause, pregnancy, vaginal childbirth, and certain medical conditions and medications accelerate the process resulting in:
Discoloration of the external vaginal and vulvar area.
Loose, enlarged labia.
Internal laxity, decreasing sensation, male stimulation, and sexual satisfaction for both parties.
Uncomfortable vaginal dryness and itching.
Discomfort during intercourse.
Recurring vaginal infections.
Urine leakage triggered by abdominal pressure from physical activity, sneezing, coughing, or laughing.
For many women, these conditions significantly impact quality of day-to-day life. Ladies say they simply don't feel like themselves anymore. FemiLift restores comfort and a confident sense of self.
How FemiLift helps
FemiLift is a breakthrough non-surgical, minimally invasive treatment that revitalizes vaginal and vulvar tissues from within. Pinpoints of energy from the fractionated CO2 laser gently penetrate and heat the entire internal circumference the vagina. The body responds with augmented blood flow to the area. That increases lubrication, amplifies sensation from vaginal receptors, and boosts immune resistance. Heat from the laser contracts existing fibers and stimulates natural healing processes that generate fresh collagen.  Vaginal walls become thicker and tighter, external tissues shrink, and elasticity is restored.
Treatment also improves stress urinary incontinence. FemiLift strengthens vaginal walls and lifts tissues of the pelvic floor, providing improved support for a weakened urethra.
[call]
Why women in Franklin, TN love FemiLift laser treatment
Nonsurgical and drug-free – No injections, cutting, sutures, scars, risk of surgical complications, bleeding, or interaction with other medications you may be taking.
Gentle treatment – You feel only a sensation of warmth – no pain. The special applicator tip comes in two sizes to fit your anatomy.
Fast and easy – A FemiLift session take about a half hour. Most women achieve excellent results with three treatment, administered once a month; then a single retreatment at the one-year anniversary. Results last about three years.
No downtime – You may immediately return to work, the gym, or your busy lifestyle, feeling fine. Though you will be anxious to try it out, please wait three days before intercourse.
Low risk of side effects – Our team is highly-trained and experienced in laser therapies. (It is even in our name!)
Safe for all adult ages – Mature ladies, postpartum moms, and young women who simply want to experience optimal feminine wellness enjoy the benefits of FDA-approved FemiLift. It is also safe for those who have had hysterectomy or other female surgeries such as vaginal repair for prolapse.
It works! – FemiLift is a single solution for a variety of feminine health issues. Results can be seen and felt right away, with continued improvement as collagen builds over the course of several months.
Why choose us?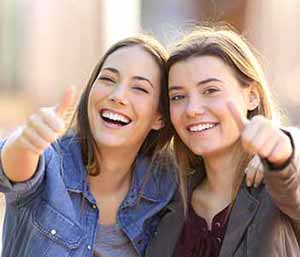 You might mistake the peaceful, relaxed atmosphere CoolSprings Laser Aesthetic & Skincare Center for a spa, but real medicine takes place inside our clinically sterile treatment rooms. No matter what part of the body you want to rejuvenate, you can count on respectful courtesy and compassionate treatment, from the initial consultation to follow up care.
Dr. Nadja Colon has background in neuroscience and cellular biology, as well as extensive experience in cosmetic procedures. She administers or oversees minimally invasive laser, light, and energy therapies such as FemiLift.
The team has more than half a century of combined experience in aesthetic medicine, utilizing leading edge technologies, techniques, and products. Thousands of procedures have been completed here with a high patient satisfaction rate.
Make feminine health a priority in your plan for lifestyle wellness. Call [phone] to schedule a FemiLift consultation at Jack & Jill Aesthetics in Franklin, TN.