Women in Franklin, TN ask, "What happens after breast augmentation?"
Have you made the decision to pursue surgical breast augmentation? Congratulations! It represents a wonderful investment in YOU, that will return many dividends. No doubt you have already taken time to learn about the procedure, and you probably have an idea of the results you want. It is also a good idea to think about the practical aspect of having an enhanced figure, virtually overnight. The experienced surgical team at CoolSprings Laser Aesthetic & Skincare Center in Franklin, TN shares this helpful information.
What to wear under there?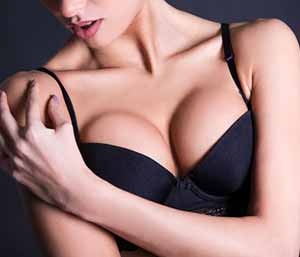 Though there is great temptation to shop for pretty bras, fancy lingerie, and stunning swimwear in advance of your procedure, we recommend you wait – for two important reasons.
First, breast augmentation is a bit more complex than simply picking a larger cup size. Implants are usually sized in cubic centimeters from 80CC to 800CC. A CC is a measure of volume equal to 0.000264172 of a liquid gallon, rather than inches of projection such as a cup size. The width of the implant base varies from 7.4 centimeters to 17.2 centimeters, selected to fit your body type. The fill – either silicone or saline – and the shape of the implant also influence your eventual bra size. To find the best fit and avoid returns, schedule a shopping spree after swelling subsides – at least six weeks following surgery.
Second, it is important to let implants settle into your natural curves before wearing supportive undergarments. Do purchase several soft cotton post-surgical bras prior to your procedure. The size should fit comfortably around the ribs. Though this kind of garment has plenty of give, if in doubt, opt for one size up to allow a little extra fabric in the cup area. You should wear this bra 24/7 except for bathing, for the first six weeks. It will keep you cozy during healing and allow gravity to help your implants situate naturally. If you splurge on underwire or push-up bras in advance, you might be tempted to start wearing them too soon. That results in irritation and changes the position of implants, causing them to sit too high.
Most ladies adjust gradually to a change in outerwear, transitioning from loose-fitting tops from their existing closet to sassier garments that show off their new confident curves.
[call]
Relationship tips for breast augmentation patients in Franklin, TN
Plastic surgery is something you do for YOU. However, if you have a partner, he or she is probably excited about your breast enhancement, too. When can you start enjoying upper body attention and intimacy?
As with most surgeries, you should wait at least two weeks to have sex. Intimate activity sooner cold cause blood to pool in tissues at the surgical site, a condition called a hematoma.
Curtail handling of breasts for six weeks to avoid dislodging implants.
Avoid a lot of bouncing for 12 weeks after surgery.
Expect some reduced sensation in nipples initially. This is the result of stretching a lateral nerve to make room for the implant. It resolves naturally for most patients.
While modern implants are quite durable, do handle with care. Remember that a rupture requires another surgery to replace the implant.
Dealing with censure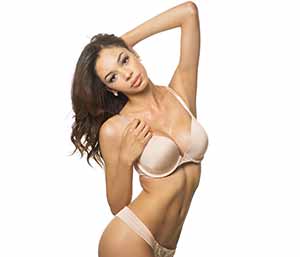 What will Mom and Dad think? Will co-workers gossip about me? Will people at the gym make snide remarks? These are common concerns when contemplating any readily visible plastic surgery, and especially for a procedure linked to intimate appeal. While our culture applauds bariatric surgery for weight loss (something that can be controlled with a disciplined lifestyle), ironically taboos remain about plastic surgery (physical traits over which you have little or no control). Remember that the decision of breast enhancement is your own – just like how you wear your hair or what kind of car you drive.
The good news is that your worries are largely unfounded. While female friends and their guys may be a little envious, you will find that most people are happy for you. Those who care want you to feel good about how you look. Anticipate some curiosity, though. How much you discuss the procedure is a very personal decision. But if you choose to, you may help others by providing candid answers and insight.
Do you have more questions about breast augmentation? Schedule a consultation with Dr. Nadja Colon at Jack & Jill Aesthetics to start your transformation journey. The number in Franklin, TN is [phone].