Before and after Bellafill injection treatment in Franklin, TN
Hyaluronic acid (HA) dermal fillers are terrific. They smooth wrinkles and restore lost volume to rejuvenate the complexion. The team at Jack & Jill Aesthetics in Franklin, TN often suggests HA fillers as a "gateway" injection treatment. If you like the improvement, as most patients do, you may want results to last longer. In the hands of our trained, experienced injectors, Bellafill can be a good choice. Here is how to prepare for treatment and what to do afterward, for optimal comfort and outcome.
How skin ages
While a smooth, youthful-looking complexion is influenced by underlying bone density, muscle mass, and internal hydration, the two primary factors are fat and collagen.
The subcutaneous or deepest layer of skin contains fat cells. They give a child or young adult's face rounded contours. As we age, fat cells shrink, allowing skin to sag. You might compare it to a person who has lost a lot of weight. While it looks like his or her clothing has stretched and now hangs in folds, in reality the frame which filled out the clothing has shrunk. Reduction in facial fat typically results in hollowed temples and cheeks, and loss of volume at the "apples" of cheeks. That causes skin on the lower half of the face to droop. Deep "smile lines" from the nose to mouth are nothing to laugh about, and jowls may also develop, spoiling the profile.
Collagen is a protein that forms a network of tough fibers giving structure to skin. The largest concentration of collagen in skin is found in the dermis, or middle layer. As we age, our production of collagen slows, so the quantity of it in the dermis depletes. Skin becomes thinner and loses elasticity, contributing to lines and wrinkles at the surface.
[call]
Bellafill basics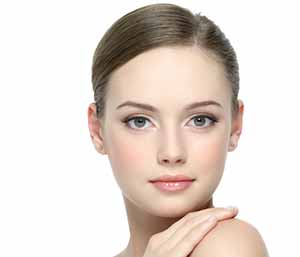 Bellafill is sometimes called a semi-permanent filler because it addresses both above causes of skin aging, for results that last far longer than any HA filler.
The FDA has approved Bellafill for smile lines, and it can be safely and effectively used off label in other areas. Bellafill is comprised of microspheres of PMMA (polymethyl methacrylate), a synthetic resin, suspended in a smooth collagen gel. The injector precisely places it into points on the top half of the face to restore lost volume and provide lift. It is also injected into folds to flatten the surface of wrinkles. This improvement is immediately visible.
Over time, your body harmlessly metabolizes the collagen in Bellafill. However, the microspheres stay behind. They trigger the body's internal healing processes, causing renewed production of collagen that provides a natural scaffold for skin. This calculated transition keeps skin taut and smooth for up to five years.
Before Bellafill
At CoolSprings Laser Aesthetics & Skincare Center, your wellbeing is always our top priority. Because the collagen in Bellafill is animal-sourced (bovine), we require an allergy test prior to treatment. While allergic reaction is rare, this simple test performed on your arm up to a month in advance, ensures your safety.
Other steps you can take to minimize risk of side effects such as bruising:
At your pre-procedure consultation, be sure to tell the clinician about any medications (especially prescription blood thinners) or supplements you take.
Avoid aspirin and ibuprofen for a week before your appointment, so long as your primary care physician clears it.
Also skip fish oil supplements, vitamin E, and gingko biloba for a week.
Eat plenty of kale, celery, and spinach to boost vitamin K levels.
Stay away from garlic and apples for a few days.
Eat well and stay hydrated on the day of your visit.
After treatment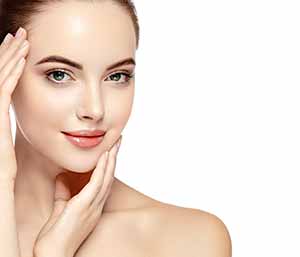 There is little or no downtime. However, your face will be numbed for comfortable injections and there may be minor redness or swelling at injection sites. Many patients treat themselves to a relaxing afternoon off, following the appointment.
If you have any residual discomfort, gently apply cold packs for 20 minute intervals. Please do not massage the treatment area for a day or two, or sleep face-down for about two weeks. As always, we recommend protecting your rejuvenated complexion with daily application of high quality sunscreen.
That's all there is to it – now go out and enjoy your results for half a decade! 
Look younger with Bellafill injection treatment in Franklin, TN. Call Jack & Jill Aesthetics at [phone] to schedule a consultation.