Enjoy unique benefits of Fraxel Laser Treatment in Franklin
Jack & Jill Aesthetics is located in Franklin, TN serving communities throughout the area with quality surgical and nonsurgical solutions. One of our most requested procedures is Fraxel laser treatment, which rejuvenates skin and corrects a wide variety of cosmetic concerns with minimal downtime or side effects.
How Fraxel treatment works to improve skin
Laser resurfacing, like most nonsurgical skin rejuvenation techniques, works with the body's natural healing mechanisms. These techniques remove or thermally activate a portion of skin cells in the treatment area. The body recognizes this as an "injury" and begins to rapidly generate new skin cells, while shedding the affected ones.
The harshest laser resurfacing techniques are fully ablative, meaning that they vaporize upper layers of skin. They are quite effective, but they require lengthy (and usually uncomfortable) recovery time. At the other end of the spectrum are non-ablative lasers, which heat targeted skin layers enough to stimulate rejuvenation, but they do not remove any tissue. These typically have no downtime, but the results are much less dramatic than those of ablative procedures.
Fraxel lasers are designed to give patients the best of both worlds – the impressive results of an ablative laser with the easy recovery of non-ablative treatment. To accomplish this, they utilize a unique technology known as fractionated light. It breaks up the harsh laser beam into a multitude of micro-beams, which can penetrate the surface of skin in tiny columns. This allows laser energy to reach deep tissue without stripping off the upper layer of skin.
[call]
What can Fraxel do for you?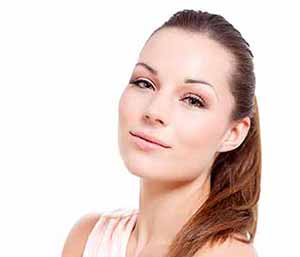 Our skin is constantly renewing itself. The epidermis, which is the outer layer of skin, sheds every few weeks. That is why very superficial marks on skin tend to fade very quickly. However, the deeper dermal layer sheds much more slowly, and problems at this level tend to perpetuate. Fraxel treatment targets those deep tissues, helping the body eliminate damaged cells and replace them with healthy ones.
Fraxel may be used to treat:
Wrinkles – Over time, the natural collagen network breaks down and the production of new collagen slows. As a result, skin is less resilient and more lax, leading to lines and furrows. Fraxel stimulates collagen remodeling, making skin firmer, plumper, and more elastic.
Dark spots – Although commonly called age spots or liver spots, these discolored patches of skin are typically caused by cumulative UV damage from sun exposure over the years.
Melasma – Another type of pigmentation problem, melasma is associated with hormonal changes. It is commonly seen in expectant mothers, hence the common name "mask of pregnancy."
Precancers – Actinic Keratosis (AK) is a type of skin lesion that usually appears as a small, scaly, rough patch. Millions of people have AK, and most have multiple lesions. Although they are benign, a high percentage of these spots turn into skin cancer.
Scars – Fraxel helps to break up hardened scar tissue and stimulate the production of new collagen. It can improve the appearance of depressed scars, such as those caused by acne or surgery.
Sun damage and more – UV exposure, habits such as smoking, environmental toxins, and many other factors lead to unwanted skin damage over the years. Resurfacing is a popular solution, which typically involves removing the upper layer of skin. Fraxel resurfaces from the inside out, eliminating damaged cells without significant downtime.
Choosing the right provider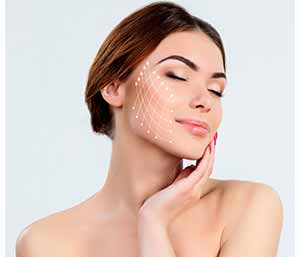 The safe and gentle nature of Fraxel is one of the primary reasons that people choose this treatment. However, it is important to understand the safety and efficacy of any medical procedure. Fraxel and other aesthetic lasers are powerful devices and sophisticated technology, which should be in highly trained, skilled hands.
Be sure you choose a properly credentialed provider with significant experience in Fraxel treatment. If you are in or near Franklin, TN finding the right Fraxel provider is easy – you already have, right here at CoolSprings Laser, Aesthetic & Skin Care Center. Our exceptional team has more than 50 years of combined experience in aesthetic medicine, and we have been achieving beautiful results with Fraxel for years.
Please give us a call at [phone] and schedule a consultation to find out if Fraxel treatment is the right choice for you.