Why Franklin, TN patients love the Brazilian butt lift surgery
You might think that a Brazilian butt lift surgery is just like any other buttocks augmentation procedure in Franklin, TN. However, it is a unique method designed to dramatically improve body contours, in the most natural way possible.
History of the Brazilian butt lift
In 1961, a circus tent tragically caught fire in the Brazilian city of Niterói. The incident left hundreds of spectators with life-threatening and disfiguring injuries. Many doctors attended to the wounded, with a focus on healing wounds and restoring bodily functionality. However, one doctor was struck by the lack of care and compassion for victims of disfigurement. Dr. Ivo Pitanguy realized that the medical community drastically underestimated the importance of aesthetics in patients' quality of life and mental wellbeing.
Two years after the devastating fire, the Ivo Pitanguy Clinic opened, ushering Brazil into a new era of cosmetic surgery. Dr. Pitanguy spent his life helping disaster victims and others in need, as well as advancing the field of plastic surgery. With a keen awareness of patient needs, and strong commitment to safe, effective solutions, Dr. Pitanguy pioneered a number of innovative aesthetic techniques. His method of butt augmentation involved transferring the patient's own fat from areas where it is not wanted to areas where it is. The procedure, dubbed "Brazilian Butt lift," has become a favorite around the world.
[call]
What makes a Brazilian butt lift different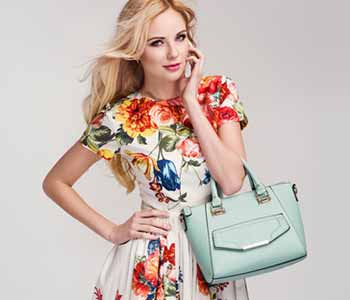 Typically, a butt lift or butt augmentation procedure involves placing implants. It may improve the size and shape of the buttocks; however, it does not help the overall body shape. The Brazilian technique is different in several ways:
There is no foreign object placed in your body, because augmentation is achieved using your own body fat.
Unlike some types of implants, fat grafting looks and feels natural.
The surgery is less invasive, requiring only small incisions.
Fat is collected via liposuction, removing it from the abdomen, thighs, lower back, or other areas where you are bothered by unwanted bulges.
A skillful surgeon, such as Dr. Nadja Colon, can use this technique to sculpt your body, helping you enjoy the curves you've always wanted.
Who is a good candidate?
The Brazilian butt lift procedure is appropriate for most adults who are healthy enough for surgery.
Age – Some people ask if they are "too old" for cosmetic surgery. However, there is not an upper age limit. As long as you are healthy enough to have surgery, you are a potential candidate.
Body fat – The Brazilian butt lift is a fat transferring technique. Therefore, you need to have an adequate amount of fat available in another area of your body. Most people have a few bulges or rolls they would love to see disappear. However, if you are particularly slim with no significant fatty areas, you may need implants instead.
Health – Fat transferring is a more natural method of augmentation than implants. However, it is still a surgical procedure. Patients with generally poor health or certain medical conditions are advised against surgery. During your consultation we will evaluate your medical history to ensure that you are healthy enough for surgery.
Aesthetic concerns – If you are bothered by lack of volume, drooping, unattractive shape, or lack of symmetry in your butt you are probably a good candidate. However, if you wish to reduce the size of your buttocks or remove excess skin, your doctor may recommend a different procedure.
The best way to determine if a Brazilian butt lift procedure is right for you is to visit our practice for a cosmetic consultation. We will discuss your aesthetic goals, review your medical history, and help you choose the best solution. Patient education is an important aspect of our standard of care, so if you have any questions or concerns about the treatment, please bring them up for discussion. A well-informed decision is a regret-free decision, and we seek to arm our patients with the knowledge to make wise choices and love their results.
You deserve to love your shape
It's time to stop feeling insecure in bathing suits, struggling to find pants that fit well, and longing for lovely curves. The solution is just a phone call away. Contact us at [phone] and schedule an appointment to get started.