What to expect: The procedure for NeoGraft hair transplants in Franklin, TN
Hair loss is a widespread problem affecting many men and women in Franklin, TN and beyond. It can happen at any age, though it is more common in older adults. Medication and topical treatments may be beneficial for certain patients in the initial stages of hair loss. However, a hair transplant surgery is often the best solution, or the only viable option. Fortunately, advanced technology such as NeoGraft has made the procedure less invasive and more effective than ever.
How the FUE transplant technique is different
FUE is an acronym, meaning Follicular Unit Extraction. It is a precision technique, which minimizes scarring as well as healing time. What is the difference?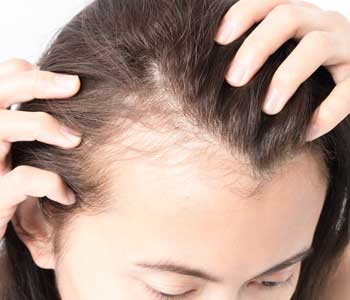 In the FUT (Follicular Unit Transplantation) method, also known as FUSS (Follicular Unit Strip Surgery) tissue is removed from the donor area in a continuous strip. Individual follicular units are then harvested from the tissue strip, and subsequently implanted. FUT leaves a sizable wound, which heals with a linear scar.
The FEU technique is performed by extracting follicular units from the donor site individually. For each unit, a very small, circular area of tissue is removed. The units are then prepared and implanted. FEU leaves a multitude of tiny surgical wounds in the donor area. Once healed, it is almost impossible to detect scarring.
Taking FEU to the next level with NeoGraft technology
The science of hair transplantation did not stop advancing with the development of FEU. In fact, NeoGraft revolutionized the procedure nearly a decade ago, when their first automated extraction device was introduced. It made the hair transplant procedure faster and more precise. The company continued innovating and improving, which resulted in the new NeoGraft 2.0 system. It includes advanced diagnostics, a new recipient site creation component, as well as fully autoclavable tools for optimal safety and sanitation.
Doctors and patients choose NeoGraft technology for many reasons, including:
Improved speed and accuracy as compared to procedures performed with only hand tools
The device is almost like an extension of the doctor's hand, improving efficiency while keeping the surgeon in full control
Most NeoGraft patients achieve their desired result with less time spent in the doctor's office, and less time spent recovering
[call]
What to expect
Consultation:
The first step is consultation and treatment planning. Your doctor will perform a complete examination and review your medical history before recommending NeoGraft. This minimally invasive procedure is appropriate for most adults suffering from hair loss, who are healthy enough for very minor surgery. Patients with certain medical conditions, such as bleeding disorders, as well as those with insufficient donor follicles, may not be candidates, in which case we will discuss alternatives.
Once you and your doctor have agreed that NeoGraft is right for you, we will discuss the number of sessions that may be needed, preparation, aftercare, and scheduling. You are encouraged to ask questions and voice any concerns that you may have. In our office, treatment planning is a collaborative effort between the provider and patient.
Treatment:
Due to the efficiency of NeoGrafting, a large number of follicles can be transplanted in a single session. For most patients, the desired results can be achieved in a single appointment. However, depending on the severity of hair loss, one or more additional appointments may be needed.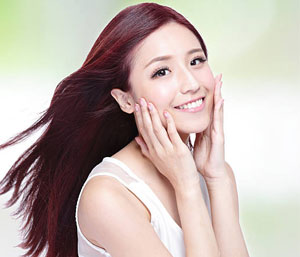 The procedure is efficient and straightforward:
Local anesthesia is used to completely numb the area to ensure your comfort throughout the procedure.
If necessary, the hair in the donor area will be trimmed. This will be discussed during your consultation.
Individual follicular units are extracted from the donor site, which is typically the back of the head.
The recipient sites are prepared, with the location and angle strategically planned.
Follicular units are then separated, sorted, and prepared for implantation
In the final step, hair grafts are placed
Recovery
Unlike traditional hair transplant procedures, Neograft has minimal downtime and a comfortable recovery process. You will be able to resume most of your normal activities within a few days, and the new follicles will be rooted within about a week. By this time, new hair growth in the donor area will likely cover any visible marks, making it virtually impossible to tell that you've had a procedure. It will take a few months for the treated area to begin filling in.
If you are experiencing hair loss, the sooner you act, the better. Call us at [phone] to schedule an appointment.