What Franklin TN patients need to know about the breast augmentation procedure
Jack & Jill Aesthetics in Franklin, TN provides a wide variety of surgical and nonsurgical treatments. Breast augmentation is a popular choice among women who want to add fullness to their curves, improve the fit of clothing, correct age-related sagging, and more.
Who is a candidate for breast augmentation?
With today's advanced techniques, plastic surgeries such as breast augmentation have become quite safe and predictable. Most women who are considered healthy enough for surgery are potential breast augmentation candidates. Before recommending any procedure, we will review your medical history and conduct a consultation. We will also discuss your reasons and expectations of treatment. This is a very personal decision, and it should be made without pressure from your significant other, friends, family, or social expectations.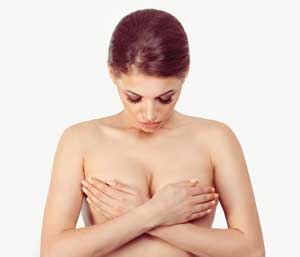 Breast augmentation is likely a viable option if you:
Are in good physical health, and you are not breastfeeding or pregnant
Have realistic expectations of treatment results
Are an adult with fully developed breasts
Want plastic surgery for the right reasons (for yourself rather than someone else)
What breast augmentation can accomplish
Every woman deserves to feel comfortable in her own skin, and with her shape. For most patients, the greatest benefit of breast augmentation is a boost in confidence and improved self-image. In other words, it is that wonderful feeling of loving what you see in the mirror.
Breast augmentation may be an excellent choice for patients who are bothered by any of the following:
Breasts that are "deflating" or losing volume with age
Post-pregnancy changes in breast shape
Asymmetry (one breast is smaller than the other)
Breasts that did not fully develop
Drooping or sagging breasts
Elongated or misshapen breasts
Small breasts
[call]
What to expect
The first phase of treatment is consultation and planning. Your doctor will discuss risks, benefits, preparation, and post-surgical care. In our office, planning is a collaborative effort. Patients are encouraged to ask questions, voice concerns, and explain their goals.
It is very important that you be honest with your doctor and follow preparatory as well as post-operative instructions. Be sure to mention any drug allergies, all medications you currently take, and any medical conditions you have. If you smoke or use recreational drugs, you will be advised to stop in advance of the procedure, because these substances inhibit healing.
You will need to arrange transportation on the day of the appointment, as you will be unable to drive yourself home. Breast augmentation is an outpatient procedure, performed here in our office. The steps of the procedure are generally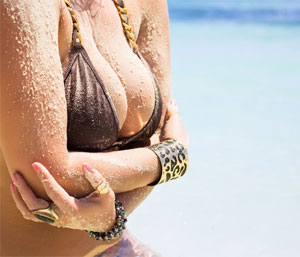 Anesthesia – Your surgeon will choose the best medication according to your medical history.
Incision – Once the anesthesia has taken effect, your surgeon will create a small, inconspicuous incision, and separate tissue to create a pocket. The location of the incision can vary, depending on your anatomy, the type and shape of the implant, and other factors. Most often, it is under the breast, around the nipple area, or in the underarm area. It is always strategically located for minimal visibility of scarring.
Implantation – Your surgeon carefully places the implant in the prepared pocket. If you selected saline, it will be filled after placement. Silicone implants are pre-filled. Next, the implants are adjusted to optimal location.
Closing the incision – In the final step, the incisions are closed. This is done with precision techniques to minimize scarring.
Recovery – You will remain in our office, in the recovery area, for at least an hour following surgery. When you are ready to go home, we will give you detailed post-operative care instructions. There will be some downtime, usually a few days to a week. However, each patient is different, so it is very important to follow your surgeon's instructions closely.
Results
Breast enlargement is instant, as soon as implants are placed. However, don't expect to see the final result immediately. It will take a few weeks for post-surgical swelling to subside, and for skin to adapt. Expect to see your new curves within a month or two after treatment. The surgical scar will continue fading for several more months, eventually becoming very inconspicuous.
Let us help you love your curves. Give us a call at [phone] and schedule a consultation to find out if you are a suitable candidate for breast augmentation.
Back to Breast Augmentation Page