Types of wrinkles and how Botox treatment in Franklin, TN helps
Botox cosmetic is one of the most requested cosmetic treatments here at Jack & Jill Aesthetics in Franklin, TN. Many patients want to know exactly what Botox can accomplish, and if it is the right answer for their specific needs.
If you have crow's feet or similar facial lines, you are most likely a great candidate for Botox. It is a wonderful antiaging solution, but it can't do everything alone. To understand what Botox can and can't accomplish, we first need to understand the many factors that contribute to the development of wrinkles.
What causes wrinkles?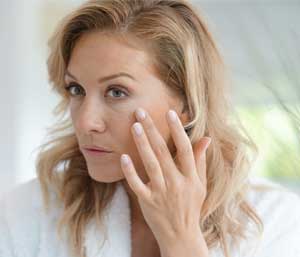 We tend to use the word "wrinkle" to describe everything from fine lines to deep folds of skin. However, they are not all the same. There are many types of wrinkles with various causes, which is why there are so many different treatments. The most common causes include:
Rigid muscles – Bodybuilders use the term "bulking" to describe gaining muscle. That is because rigorous exercise causes muscles to increase in size and firmness. The same principle applies to all muscles, including ones we don't want to bulk up. Specifically, certain facial muscles get a workout almost every day as we repeatedly smile, frown, scowl, squint, and form other common expressions.
Volume loss – Over time, fat pads beneath the skin become thinner, while natural development of collagen and other components slows. The cumulative effect is significant volume loss, equaling about a teaspoon every year in adults.
Skin laxity – Over time, connective and supportive tissues break down, skin becomes drier, and elastin production slows. These and other age-related factors cause skin to sag, similar to worn elastic that has stretched out of shape.
Poor skin quality – Age and sun damage often leave skin with a dry and hard or leathery texture. Rather than smoothly covering facial contours, it tends to form folds and wrinkles.
[call]
How Botox works
Different conditions have different solutions. Botox is specifically formulated to treat the first item on the above list – rigid muscles. However, it does not act directly on the muscles. It is a neuromodulator, meaning that it can regulate and reduce overactive nerve signals. In the case of facial lines and wrinkles, those nerves are responsible for "telling" muscles to contract. Botox injections control nerve signals, allowing muscles to relax.
Botox is best known for treating crow's feet lines around the eyes, but this versatile formula has a lengthy list of uses, both cosmetic and therapeutic. In aesthetic medicine, it is FDA approved for treatment of glabellar lines, crow's feet, and forehead lines. It is commonly used off-label to correct muscle-related lines on other areas of the face or body, as well as softening angular jawlines.
One of the greatest benefits of Botox is convenience. The procedure is completed in a matter of minutes, with minimal discomfort and no downtime. It begins working very quickly, though it will be a few days before the improvement is noticeable. Full results typically develop within a couple of weeks of the first treatment. Thereafter, you can maintain your smooth and youthful appearance with touch-up appointments every few months.
Choosing the right solution for you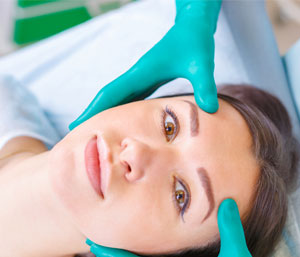 Every patient is unique. The best procedure or combination of procedures will depend on two things. First is your individual aging process. We all age differently due to genetics and other factors. Second is your treatment goals and preferences. Do you want to correct a very specific problem, such as crow's feet, or are you seeking comprehensive anti-aging treatment? Are you seeking the best possible results, or least invasive procedure?
After an aesthetic analysis and consultation, we may recommend one or more procedures to address your concerns. For patients with advanced aging, including severe sagging, drooping, or excess skin, cosmetic surgery may be the best option. A lower face and neck lift will remove fat below the chin and excess skin, as well as adjusting skin and muscles to the optimal location.
If you do not yet need surgery, or simply prefer not to go under the knife, then you are probably an ideal candidate for minimally invasive treatments such as Botox. Depending on your needs, your treatment plan may include Botox, dermal fillers, skin tightening, or other treatments.
We are proud to provide a comprehensive array of cosmetic solutions, in one convenient location. Call us at [phone] and schedule a consultation to learn how we can help you turn back the clock.