How Franklin, TN residents are turning back the clock with injectable cosmetic fillers
You may have noticed that some men and women around Franklin, TN seem to be ageless. The same youthful, flawless faces greet you day after day, year after year. Have you wondered, what is their secret to reversing the signs of aging? Most likely it isn't a secret at all. Dermal fillers and other injectable cosmetic treatments have become the go-to solution for adults who want to look younger, longer, without going under the knife.
Why does your face need filling?
We tend to think of plumpness as a problem, which often becomes worse with age. On the other hand, reducing fat is typically a cosmetic benefit. That may be true of the body, but not the face. Full lips, rounded contours, and plump cheeks are signs of youth. While your love handles might become more stubborn as the years go by, your apple cheeks are becoming hollow.
The loss of facial volume happens for several reasons. Most notably, the body's production of certain compounds slows dramatically over time. In your teens and early twenties, your body produced ample amounts of collagen, elastin, hyaluronic acid, glycosaminoglycans, and many other essential compounds. Cellular turnover in the skin was rapid, as was healing and rejuvenation. Gradually, these processes slow down. Simultaneously, the thick layer of "baby fat" becomes thinner. Overall, you lose an average of at least one teaspoon of facial volume every year beginning in your thirties.
Volume loss impacts your appearance in several ways. Without adequate support, skin begins hanging in folds and wrinkles. The cheeks start to appear sunken, lips thin, jowls develop, and the face becomes angular as bone structure is more prominent. Simply stated, skin no longer fits well.
[call]
How dermal fillers replace what you've lost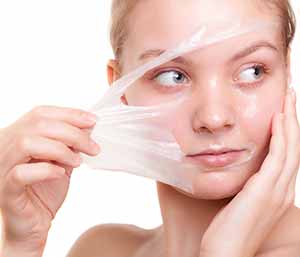 Skin fillers are the ideal solution for patients who aren't ready for, or don't want, surgery. The procedure is minimally invasive, consisting of a few gentle injections. They quite literally replace facial volume, with long lasting results.
Fillers may be used to restore youthful facial contours, as well as augmenting areas where you want extra volume. This includes:
Replacing volume in the upper face, which lifts sagging tissue
Volumizing the midface area to correct hollowness or create plump, round cheeks
Fill wrinkles and folds in the face, such as laugh lines (nasolabial folds)
Correct asymmetry of shape of the nasal area (sometimes called a nonsurgical nose job)
Options in dermal filler treatment
There are many different types of dermal fillers on the market. In our office, we use select premium products, which have constantly provided excellent results. Both Juvéderm and Bellafill have unique benefits, and they are well loved by our patients. We offer a variety, because each person has unique needs and goals.
The Juvéderm family of fillers is made with hyaluronic acid, a substance naturally found in skin. Injections are especially comfortable, because the formula includes lidocaine. There are several formulas in this product line, with varying viscosities for different treatment areas. Juvéderm fillers provide instant results, which last for several months. Over time, the hyaluronic acid is metabolized. However, you can maintain volume with occasional touch up treatments.
Bellafill is a unique dermal filler, formulated with collagen and microbeads. Like other fillers, it instantly volumizes the treated area. The added collagen is gradually metabolized, much like the hyaluronic acid in other formulas. However, the microbeads remain, and create a scaffold for your own natural collagen. It is designed for patients who want a long-lasting lift, without maintenance treatments.
What to expect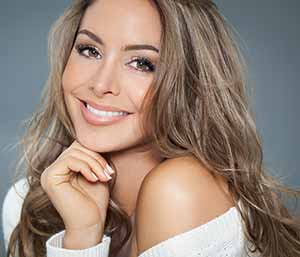 Consultation – The first step is treatment planning. We will help you choose the right treatment for you, based on clinical indications and your goals. Many patients benefit from dermal fillers as part of a comprehensive antiaging plan, which may also include Botox, laser therapy, or other adjunct procedures.
Treatment – The procedure takes just minutes, consisting of a few precisely located injections. Many people schedule dermal fillers during their lunch breaks on a working day.
Recovery – There is no downtime associated with fillers. You may experience temporary side effects such as mild swelling or bruising.
Call us at [phone] to schedule a consultation. Our providers take the time to listen to your concerns and learn about your preferences so that we can provide the customized level of care for which our practice is known.