Patients in Franklin, TN ask, "Is cosmetic surgery worth it?"
Previous generations had little choice but to accept what nature gave them. Cosmetic surgery was scarcely available, and it was subject to social stigmas, especially for men. Thankfully, that era is long past. The science of aesthetic medicine has blossomed into a virtually endless array of options for every imaginable concern. Meanwhile, society has not only accepted, but truly embraced cosmetic enhancements.
The simple fact is, men and women in Franklin, TN have more control over their appearances than ever before. If you don't like something, you can change it – and you may have been considering doing just that. Here are a few things you should know if considering cosmetic surgery.
The voice of experience – what patients have to say
The popular cosmetic treatment community RealSelf asks patients to rate procedures based on whether they are worth it. The average ratings for various popular cosmetic surgeries is very telling, as more than nine out of ten patients say yes, cosmetic surgery is worth it.
[call]
Making a decision you won't regret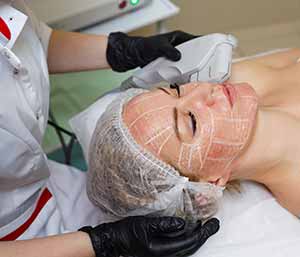 If the RealSelf ratings are any indication, then most cosmetic surgery patients say it's absolutely worth it. However, you will notice that each procedure had a small percentage of dissatisfied patients. What makes the difference between delight and disappointment? There are several factors, some of the most common are listed below.
Ways you can improve your experience
Choose the right doctor – The aesthetic outcome of surgery is largely dependent on the skill of the surgeon. Cosmetic surgery requires clinical precision and excellent judgement, both of which are developed through training and experience. Our medical director, Dr. Colon, completed fellowship training under a local plastic surgeon, and she has performed thousands of aesthetic surgical procedures
Have surgery for the right reasons – These are elective procedures, intended to improve your appearance. Always remember the old adage, "beauty is in the eye of the beholder." When it comes to choosing plastic surgery, the important eye is the one looking in the mirror. Are you happy with what you see? Do you want to make changes? Let these questions drive your decisions. Cosmetic surgery is a personal choice, and it should not be based on pressure from other people in your life, or by social stereotypes.
Have realistic expectations – Cosmetic surgery enhances your natural beauty. It is not likely to make you look just like your favorite celebrity. Additionally, every procedure has limitations. Before choosing a treatment, be sure that it is the most appropriate for your goals, and that you understand what it can and cannot accomplish.
Be honest with your doctor – Your safety and satisfaction are our top priorities. We will work with you to develop a personalized treatment plan, but to do that, we need to understand your goals and medical history. If you sneak a few cigarettes, don't tell your doctor that you quit. If you have questions, don't be embarrassed to ask. Maintaining an open, honest dialog with your doctor is crucial.
Educate yourself – Some procedures have fewer side effects and faster recovery than others. Some achieve much more dramatic, reliable results than alternatives. Some are only suited to very specific problems. Learn about your options, the procedures, recovery times, longevity of results, and other relevant information. An informed decision is a regret-free decision. That is why patient education is an important aspect of our practice. We are happy to discuss different options and answer your questions during your treatment consultation.
Is cosmetic surgery right for you?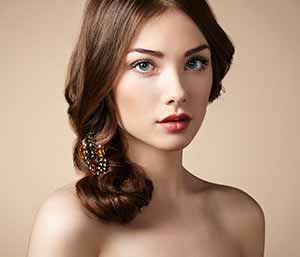 Only you can answer that question, but we can give you the information and analysis to help you choose. If you decide that invasive treatments or downtime aren't for you, we also offer a wide variety of nonsurgical, noninvasive, or minimally invasive alternatives. In many cases, a procedure such as Pellevé skin tightening or dermal filler injections can accomplish the desired result.
If you want to learn more about your options, just call us at [phone] and schedule a personalized consultation.