Today's specials in Franklin, TN – Botox for excessive sweating
Botox is a popular cosmetic treatment in Franklin, TN, well known for its ability to erase crow's feet, frown lines, and other unwanted wrinkles. However, that is just one of the specials on Botox's menu of benefits. It can also eliminate the embarrassing and uncomfortable problem of excessive sweating.
What causes excess sweating?
You have millions of sweat glands in your body. Eccrine glands, which excrete odorless and colorless liquid, while apocrine excrete a thicker substance that become odorous when it contacts skin bacteria. Physical exertion, high temperatures, emotions, and other stimuli trigger nerve signals that activate the glands.
Although unpleasant, sweating is an important function of the human body. It is essentially our cooling system. However, like most systems in the body, it can become detrimental when overactive. In medical terms, the condition is known as hyperhidrosis. There are two subtypes, differentiated by the cause of the problem.
Secondary generalized hyperhidrosis is actually a symptom or side effect of something else. It is caused by another medical condition or by a medication. In this case, the underlying cause should be addressed by your primary care provider, or by an appropriate specialist.
Primary focal hyperhidrosis is a condition, not a symptom. It usually begins early in life, and may be a hereditary condition. In most patients, episodes of excess sweating occur once a week or more frequently, though usually not during sleep. It typically affects multiple areas of the body symmetrically. For example, your palms, feet, and armpits on both sides of your body may produce excess sweat.
You should be evaluated by a physician for certain diagnosis before you begin pursuing treatment. If excess sweating began suddenly, especially if it was accompanied by other symptoms, it may be secondary hyperhidrosis, which can indicate a serious medical problem. However, if you've struggled with clammy palms and sweat-stained clothing for years, you most likely have primary hyperhidrosis.
[call]
How Botox helps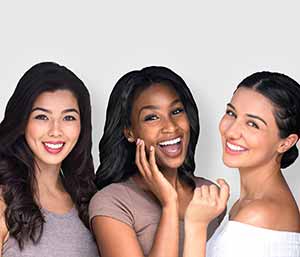 In 2004 the FDA approved a revolutionary new treatment to bring relief for people suffering from hyperhidrosis – Botox. This may be surprising, because many people think of Botox as a muscle relaxer. After all, it smooths away wrinkles and lines by softening underlying muscles. However, contrary to popular belief, it does not act directly on muscles.
Botox is a neuromodulator, meaning that it controls overactive nerve signals. When used in cosmetic treatment, injections target the nerves that overstimulate facial muscles. When it is used for hyperhidrosis, it is targeted to nerves controlling overactive sweat glands.
The treatment has undergone extensive clinical trials and research, and it has been shown effective for excess sweating on many areas of the body. Botox has been proven to decrease sweating by more than 80 percent when used in the armpits and palms of the hands. It has also been used successfully on the feet, head, face, under breasts, and other localized areas where profuse sweating is problematic.
About the Botox procedure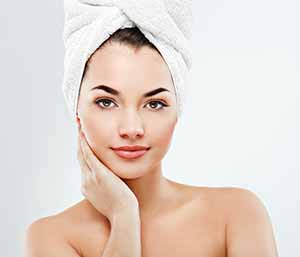 During your consultation, we will discuss preparation for treatment. You may be asked to avoid shaving or wearing antiperspirant for a day or two before your appointment. Additionally, you will likely need to avoid heavy physical activity or foods that trigger sweating immediately prior to treatment.
The actual procedure is very similar to that used to treat wrinkles. Your provider will evaluate the treatment area, determine the optimal injection sites, and administer the product using a very fine needle. The process is fast, gentle, and comfortable. The appointment usually takes less than half an hour, though time may vary, depending on the number of areas treated.
After treatment, you should notice a gradual reduction in sweating. Full results become apparent within a few weeks after treatment. In most cases, a single appointment is sufficient to achieve desired results. However, if sweating persists in certain parts of the treatment area, you may need a follow-up to treat additional glands. Botox lasts for several months, and results can be continued indefinitely with regular maintenance treatments.
Relief is just a phone call away
Are you tired of the mess, discomfort, odor, and embarrassment? If antiperspirant just isn't enough to combat your excessive sweating, visit us for a consultation to find out if you are a good candidate for Botox hyperhidrosis therapy. Call [phone] today to schedule.