The Fraxel laser is a safe skin care solution in Franklin, TN
Laser skin therapy isn't what it used to be – and that is a very good thing! Scientists have made great breakthroughs, helping us understand and treat the skin better than ever before. Coupled with the dramatic advances in technology, this has resulted in a variety of incredibly safe and effective devices. Fraxel is among the most popular treatments here at Jack & Jill Aesthetics in Franklin, TN.
The evolution of laser technology
When laser resurfacing treatment was introduced, it changed aesthetic medicine forever. Even very early versions of the technology were highly effective, though they were also quite aggressive. Those devices were fully ablative, meaning they worked by completely vaporizing the upper skin layers across the treatment area. The procedure created a controlled skin injury, which triggered natural healing mechanisms. New, healthy skin would be generated rapidly, and collagen production would increase.
Laser resurfacing quickly gained popularity, because it could erase many signs of aging and sun damage, reduce the appearance of superficial scarring, improve skin elasticity, and restore the healthy glow of young skin. However, due to its aggressive nature, patients had to endure considerable discomfort and lengthy healing time. It also carried the risk of serious complications, such as burning, scarring, pigmentation changes, and post-treatment infection.
[call]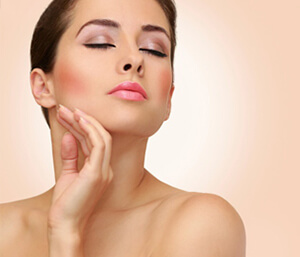 Fortunately, laser technology has evolved and improved in a plethora of ways over the years. Devices have continuously become more reliable and precise, with a wide variety of safety and patient comfort features. Additionally, researchers have developed new ways to deliver therapeutic laser energy.
Fully ablative resurfacing is still available, but it is no longer the only option. There are several non-ablative laser devices on the market. They also trigger a natural healing and rejuvenation process, but they do so without actual skin injury. Non-ablative lasers are much gentler, with minimal risk, and usually, no downtime. However, they also achieve less dramatic results.
Fraxel is an aesthetic industry leader, which seeks to combine the safe, gentle experience of non-ablative rejuvenation with the power of ablative resurfacing. Fraxel devices do not emit a single, broad laser beam. Instead, the light is divided into thousands of micro-beams, called fractionated laser. Rather than removing broad swaths of skin, it creates microscopic columns. This technique dramatically improves patient safety, comfort, and healing time while achieving impressive results. There are several devices in the Fraxel family, all of which are designed to optimize results, safety, and patient experience.
Modern Fraxel treatment – safety and side effects
Due to the fractionated laser technology, Fraxel has always been an especially gentle treatment. It has only improved over time, with each new version of the device being more precise and customizable. Today's Fraxel device is equipped with Smart Scanning technology, which ensures consistency and stability of the energy delivery system.
Fraxel has been tested and proven for multiple treatment indications
All Fraxel devices are FDA cleared
More than 800,000 Fraxel treatments have been performed around the world, with an excellent track record of safety and patient satisfaction.
Fraxel devices undergo continuous testing by manufacturer researchers and engineers
Common side effects, such as redness and peeling, are comparable to a mild sunburn that fades quickly. More serious side effects are rare.
What Fraxel can do for you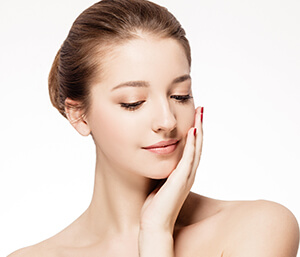 The safety and versatility of Fraxel treatment makes it a viable option for most patients, regardless of skin type or tone. The procedure usually takes less than an hour, and local anesthetic is used to ensure your comfort. You will notice improvement after the first treatment, though a series of appointments may be recommended to achieve optimal results.
Fraxel is a good option for general skin rejuvenation, as well as addressing a number of aesthetic concerns.
Improve the texture of rough, dry, or leathery skin
Reduce the appearance of superficial wrinkles, crinkled skin around the eyes, and fine lines
Lessen or remove some surgical scars, acne scars, and other types of scarring
In certain cases, Fraxel may be used to treat pigmentation problems such as melasma and age spots
Address sun damage and photoaging, including removal of actinic keratoses (precancerous lesions)
Restore the radiant glow of youthful skin
What are you waiting for?
Begin your journey to younger, healthier, more beautiful skin today. Call us at [phone] and schedule an appointment to get started.