The dos and don'ts of home skin care and choosing professional skin care in Franklin, Tn
Here at CoolSprings Laser, Aesthetic & Skin Care Center, we offer a broad range of therapeutic and cosmetic services, which are tailored to your exact needs. We also understand that in-office treatment is only one part of the recipe for healthy skin. Your skin care regimen, choice of products, and habits are equally important. What should – and shouldn't – you be doing?
[call]
DO
Sun protection – This is probably the single most important step in healthy skincare. High SPF sunscreen, protective clothing, and avoiding sun exposure can slow the aging process, and help you avoid potentially deadly skin cancer.
Moisturize – Your body needs hydration from within. However, despite the myths, just drinking ample water is not enough to keep your skin hydrated.
Make time to de-stress – We all experience stress, and it is not all in your mind. It causes chemical reactions within the body, which have very real physical effects. One of the most common is triggering or exacerbating skin conditions such as psoriasis, rosacea, and eczema.
Know your skin – Has the shape of that mole changed? How long has that rash been there? Where did that mark come from? Most importantly, would you notice? From signs of aging, to skin cancer, early treatment achieves better results. The best way to accomplish that is familiarize yourself with your skin's "normal," and take notice when something changes.
Exfoliate – The accumulation of dead cells on skin's surface causes a dull complexion, traps oil and impurities, and prevents proper absorption of skincare products. Even if you have dry, sensitive, or acne-prone skin, exfoliation is an essential part of your skincare routine. If you've experienced skin irritation or reactions following exfoliation, you may be using a product that is too harsh or abrasive.
Eat healthy and be aware of triggers – You've probably been told "you are what you eat," and there is some truth in those words. No amount of topical treatment can take the place of nourishing skin from within, via a healthy diet rich in vitamins and anti-oxidants. On the other hand, consuming too much salt can cause puffiness due to water retention, and a high-sugar diet can contribute to collagen breakdown. Equally important, foods that are healthy for most people can trigger skin conditions or cause allergic reactions in others.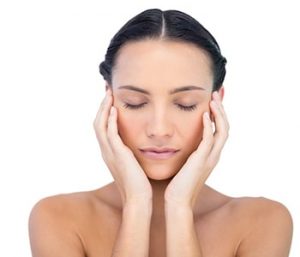 Don't
Use unknown cheap cosmetics – Stores are filled with fun and novel cosmetics at an unbelievably low price, especially in seasonal or holiday displays. They might be tempting, but they can spell trouble for your skin. A high price is not necessarily an indication of quality. However, if the price seems too good to be true, it probably is. The reason is that quality ingredients tend to be costly, and cheap fillers are often laden with impurities. Stick with brands you know and trust, or ask us for advice.
Pop pimples – Squeezing, picking, or digging at your skin is not beneficial, no matter how badly you want to get rid of that zit. In fact, you could force infection deeper into your skin, exacerbating the problem. Additionally, this can damage skin and increase the risk of scarring.
Count on SPF cosmetics – Your foundation provides sun protection, so you're all set for the day. Right? Wrong. Most cosmetics have low ratings, often below SPF 15, which do not provide adequate protection. Furthermore, they tend to be applied in thick layers when tested, so you are unlikely to receive the full protection listed on the label.
Get a base tan – The idea of a tan protecting skin is a myth, and a dangerous one. It might make you less susceptible to burning, but a sunburn is not the worst type of skin damage that UV exposure can cause. Sun exposure puts you at risk for skin cancer, and a tan cannot protect you. In fact, the darkening color is a sign of sun damage. Not only does tanning increase the risk of skin cancer, it also hastens the signs of aging.
Over-do cleansing – Maybe your skin appears dull even after exfoliating, or maybe you can't seem to get a handle on oily skin and acne. It might be tempting to scrub skin aggressively and use harsher products. However, excess cleansing is as harmful as inadequate cleansing. If your current skincare isn't doing enough, you need to change your regimen or add professional treatments.
Bonus tip: ask the professionals
Your skin is as unique as you are. No product or skincare tip is right for every single person. If you want to optimize your regimen, the best way is to let us help you customize it. Call us at [phone] to schedule a consultation.