Debunking myths about laser hair removal in Franklin, TN
Who wouldn't want to enjoy smooth, hairless skin every day, with no effort? Men and women in Franklin, TN, who are tired of shaving, waxing, and plucking turn to Jack & Jill Aesthetics for laser hair removal. Some of the most common concerns about this procedure are based in myth, misinformation, and outdated facts. Here, we set the record straight about laser hair removal.
Laser hair removal for skin of color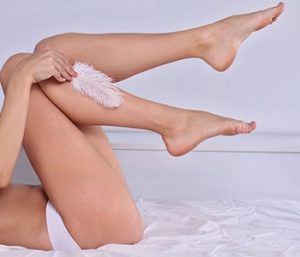 You've probably heard that this procedure is unsafe for people of certain ethnicities or skin colors. This is probably the most common myth, and it dates back to the early days of laser technology. When the treatment first became available, people with dark skin were not candidates for the procedure. At the time, lasers were not capable of differentiating between skin pigment and hair pigment. However, that was more than 20 years ago. A lot has changed in that time.
Today's advanced technology specifically targets pigment in the hair follicle. Laser energy is delivered in precisely measured amounts, avoiding overheating, or burning the tissue around follicles. It is considered safe and effective for all skin tones and types.
Can laser hair removal cause cancer?
Many patients ask about a potential connection between laser treatments and cancer. They know that sun exposure is the leading cause of skin cancer, and that lasers work with light energy, so they wonder if it can have the same result. Thankfully, these worries are unfounded. The harmful effects of sunlight are due to the intensity of ultraviolet rays, which have a wavelength of less than 400 nm (nanometers). A laser emits a single wavelength. Those used for hair removal are well above 400 nm, usually between 700 nm and 1400 nm.
Millions of laser hair removal procedures have been performed over the span of more than two decades. In that time, there has never been a case of it causing cancer. Furthermore, certain types of lasers are frequently used to remove cancers and pre-cancerous lesions, further confirming the safety of laser treatments.
[call]
What to expect
Stories of patient experience and potential side effects vary widely. Some information, especially that found on unofficial websites and personal blogs, is based on assumptions and misconceptions. However, even firsthand accounts can be dramatically different. This is primarily due to the varying skill levels of people offering hair removal treatment.
Laser treatments are a pillar of our practice, it is even in our name. When you choose Jack & Jill Aesthetics, you can expect:
Gentle treatment – As hair follicles absorb laser energy, the patient typically feels a stinging or snapping sensation. If you find the process painful or too uncomfortable, just let us know and we will use a topical anesthetic.
Strategically timed appointments – We will create a treatment schedule based on your rate of hair growth. In order to ensure optimal results, patients are strongly advised against re-scheduling.
Fast and efficient – We use state-of-the-art laser devices, which can treat larger areas in less time. Depending on the size of the treatment area, the procedure usually takes from a few minutes to about an hour.
Complete instructions and answers – We will discuss preparation and aftercare, such as sun avoidance. If you have any questions or concerns during the course of treatment, you are encouraged to call our office.
Does it matter who performs the procedure?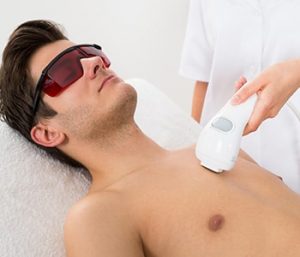 This is probably the most dangerous laser hair removal myth: "If treatment is safe, anyone should be able to do it." In reality, the safety of this, or any laser procedure, is dependent on the skill of the provider.
Lasers are very powerful devices, and results can be unpredictable when they are in the wrong hands. Our experienced team of professionals includes a cosmetic surgeon, registered nurses, medical aestheticians, and more. Together, we have more than 50 years of experience and over 75,000 procedures performed with four to five-star ratings across Facebook, Google, and Yelp. You can feel confident knowing that you are in good hands with our skilled providers.
If you are ready to throw out the razor and say so-long to stubble, call [phone] and schedule a consultation to find out if laser hair removal is right for you.